If you've changed your website domain to a new URL, you will simply need to move the plugin from your old site to your new site. Or you may have chosen to build your site on a staging URL. The process in pushing your site to production should be fairly simple when it comes to Showcase IDX

First things first, you need to properly deactivate your Showcase IDX plugin before migrating your website. To do this, login to your previous or staging site and find Showcase IDX in the sidebar. It will open the page where you set up your default search URL. You will want to use the DEACTIVATE button on that page. See below: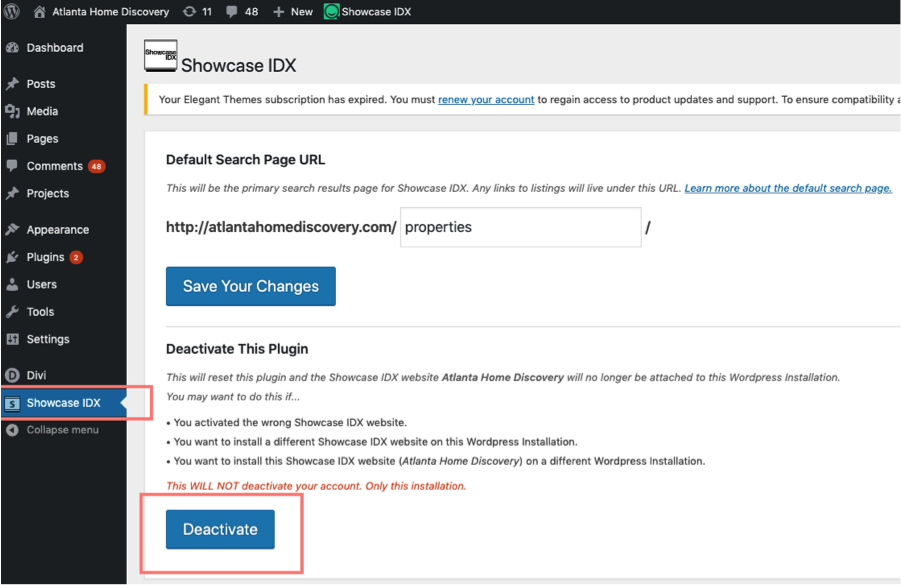 When you deactivate, you want to make sure that it displays the screen below. If it doesn't display on the first try.. try again!:

Now that you've deactivated the installation, head over to the PLUGINS section of your WordPress. Find Showcase IDX and DEACTIVATE it.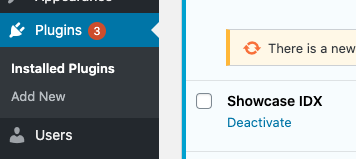 Now you can proceed with migrating or pushing your new site to production.

Once you've completed your migration, you can go ahead and reinstall Showcase IDX as you did when you originally installed it on the previous site! Here is a quick link to the instructions if you need them.

Your shortcodes and searches will not be affected. Your shortcodes will remain on your site will only render as text while your plugin is uninstalled. They will work once you reinstall the plugin.

If you follow these instructions and run into any issues, let us know! We're happy to help.