Zapier is a great tool that many agents use to connect their Showcase IDX service to their third-party applications. With Zapier, you can expect to have your new leads sent directly into your Kunversion+ account. Not sure what Kunversion is? It's now part of kvCORE, though, it is a separate product. You can learn more about the software from their website!
If you don't have a Zapier account, you can sign up here for free.
Once you have your Zapier account set up, you can start setting up your zaps! Here is a quick link to the Zapier integration page to connect Showcase IDX to Kunversion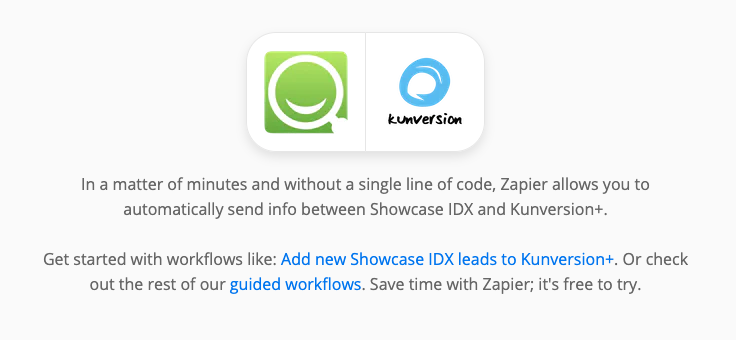 You'll want to select the trigger New Lead from Showcase IDX and Add Lead as the action for Kunversion+, like this example, and then click Connect Showcase IDX + Kunversion+ to begin!

Now, you'll have to connect your accounts. Sign in to your Showcase IDX account. (note that if you're already logged into your account in your browser, it should just connect automatically)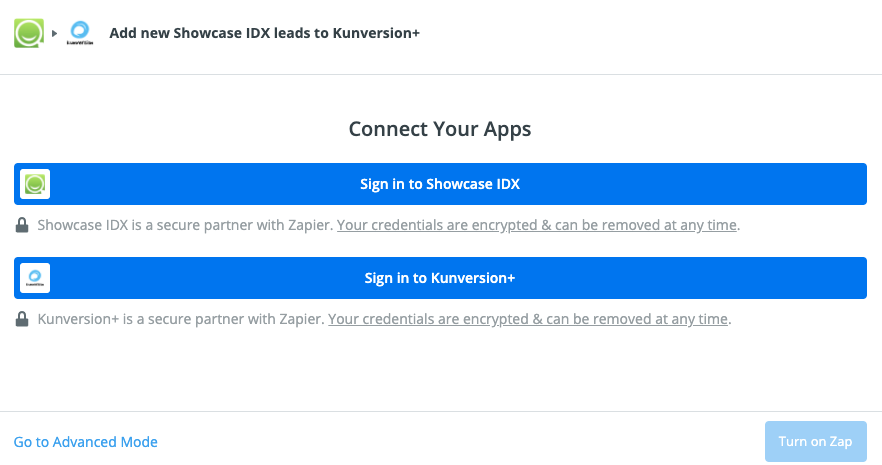 Once you're logged into the pop-up screen, you can choose the website you want to connect for this zap.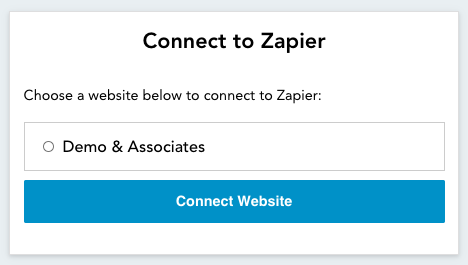 Once connected, you can sign into Kunversion+. It should open a pop-up screen that allows you to put your Zapier key.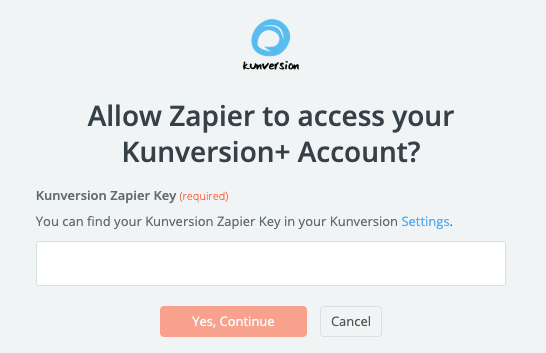 Where is my Zapier key? In Kunversion+, go to your name and then select MY SETTINGS. On this page, you'll see Kunversion Zapier Key ready to copy. Place it in the spot in the screen above and when it's verified, you can TURN ON YOUR ZAP!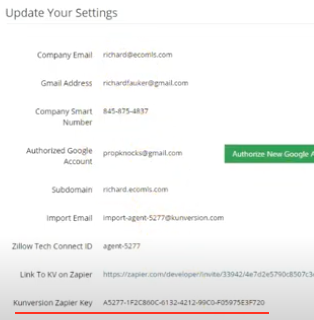 That's it! Your integration is all set and any new leads that register on your website should automatically be sent to Kunversion+.