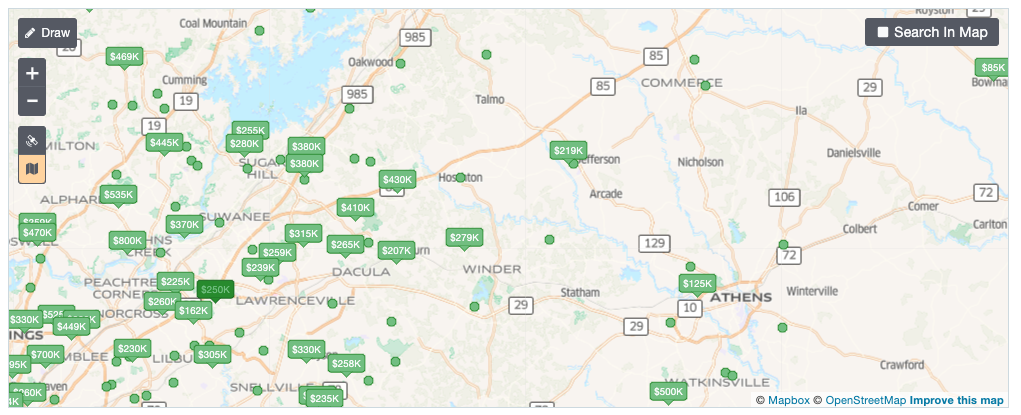 You may be wondering, why does your map have a mix of price markers and dots for listings? You may be wondering if your map could display as all price markers and how to change it!
The map display for markers can't be changed today (unless you want to change the colors, we can do that!), but we can explain why the map looks the way it does.
The listings displaying with the price markers represent the listings on the first page of results.
The dots represent the listings on the following pages.

You'll notice on your website's main search page, under the map is a pagination function, displaying the number of listings being viewed on that first page. By default, we display 1-100 on each page. (If you'd like to change the number of results per page, head to Settings > Display in your admin). If you go to your main search page and click the > to see the next set of results, you'll notice that the map markers change with it. Neat, huh?
So, why do we display two kinds of markers on the map? It's as simple as limiting the load on your website. Price markers take more time and effort to load than a simple dot does. We also don't show all 124,230 listings, as illustrated above, on the map in one go. Could you imagine how slow your page would be if we attempted to load ALL of the listings at one time? It is comforting to know that your IDX provider has your website performance in mind when making product choices like these.