Showcase has two plans to choose from, the Essentials and the Premium plan. When evaluating your needs, you may wish to consider a few things to help you determine which plan is right for you. For example, how many users will you have? Do you plan on integrating with a 3rd party CRM (like Follow Up Boss or Liondesk)?
Essentials Plan Features
Essentials has a lot of really great features. The whole list comparing Essentials to Premium can be found here, but here are just a few highlights:
Here is a listing detail page with Essential plan content example displayed:

Premium Plan Features
The Premium plan boasts everything the Essential plan, as well as additional features:
Here is a listing detail page with Premium plan content example displayed. You can also see the premium listing content enlarged here: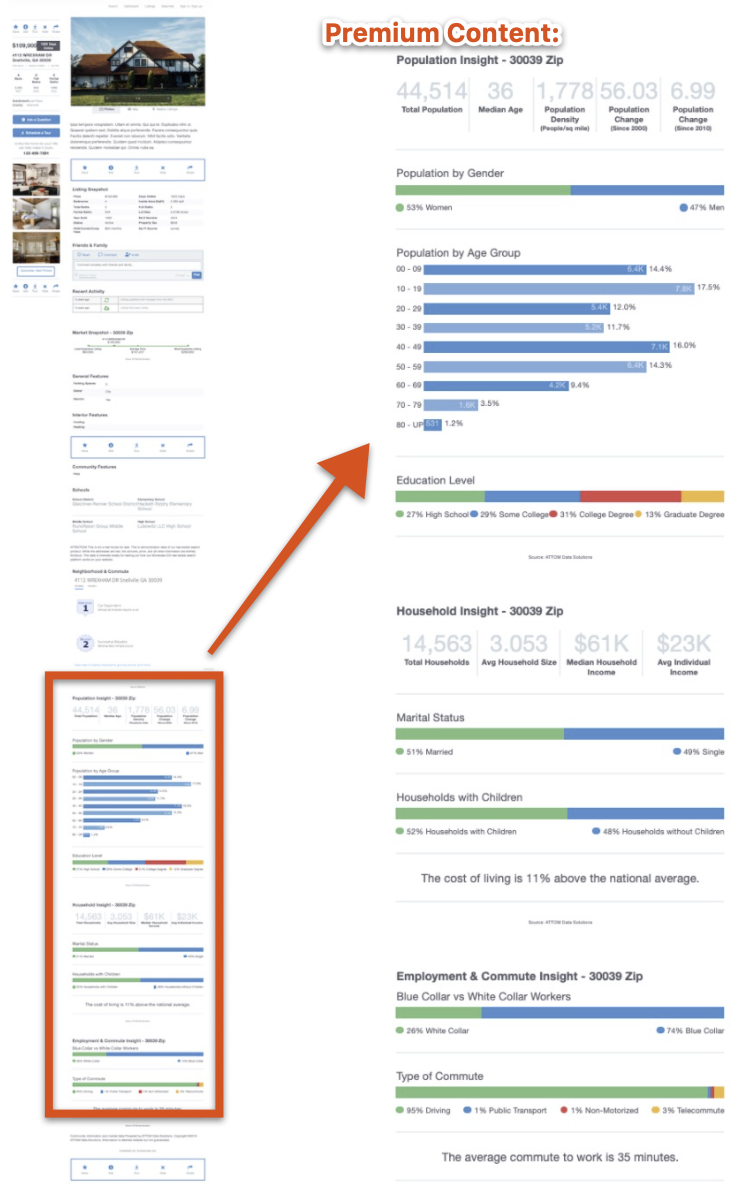 Plan Pricing
Now, let's talk about some pricing considerations!
Essentials Pricing:
Premium Pricing:
Still not sure? We recommend signing up for our free trial, which has all of the awesome Premium content unlocked for you to try!