What is the Default Search Page?
The default search page is the center of all search activity for your site and acts as the nexus of search results for any saved searches or hotsheets.
After you've installed the plugin, this is the very first thing you set up. You get to decide the URL slug for your website (A URL slug is the part of a URL or link that comes after the domain extension. In the below example, the slug is /properties/). It can be anything you'd like but try to think of something that makes sense for your business.

For instructions on how to configure this page, see our How To Install Showcase IDX article.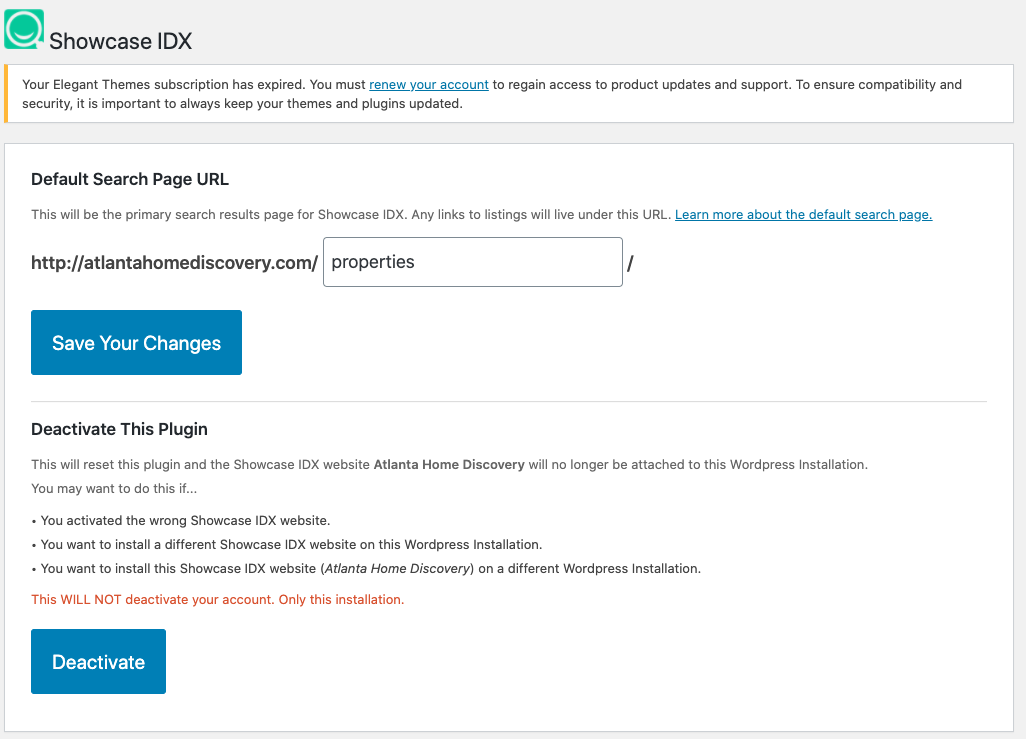 The default search page is determined by using the following shortcode: [showcaseidx]
It is important that your default search page is its own page. It cannot be a parent page or have a parent page.
Do not leave spaces in your slug. For example, /search properties/ will not work as a page. Either use a dash or an underscore to complete the URL structure. /search-properties/ would be an acceptable slug.
There can only be 1 default search page. The [showcaseidx] shortcode will not work on another page.
Do not use a hotsheet on your default search. The only shortcode that should be used for this page is [showcaseidx].
The default search page can not be your homepage, but you can add a simple search widget to your homepage to make it easy for someone to search as soon as they land on your website. See how to do that here!
How does it work?
When you install the plugin, it automatically generates a 'phantom' page at /properties/ (or the URL you decided on) without even creating a published page. You don't have to create a published page, since this page will automatically work once the plugin is installed. That being said, we do suggest creating a published page that matches the URL you chose. Doing so will also allow you to style the page to your liking, add content, and more!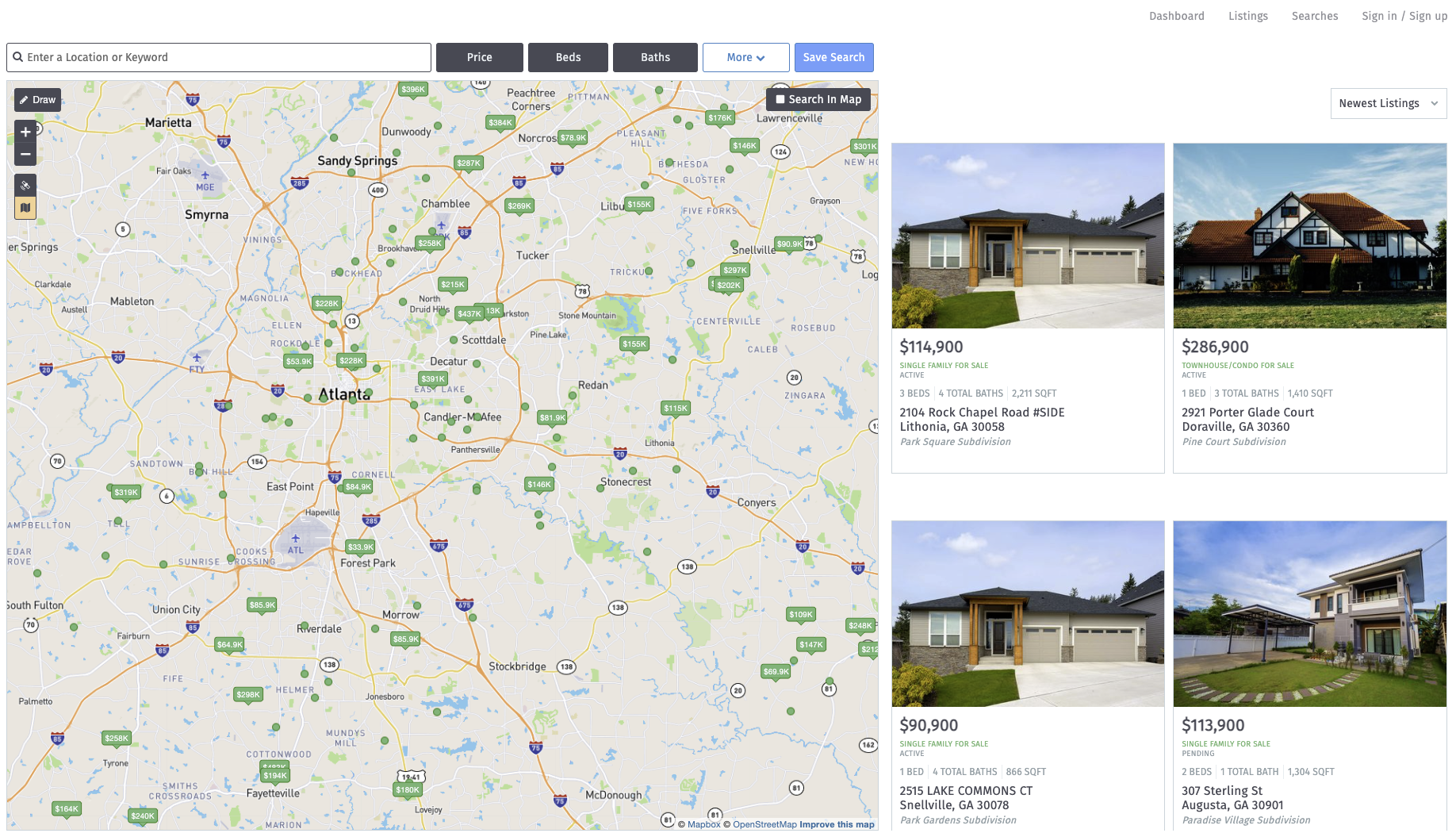 The Default Search Page is where all property searches happen on your site. Search widgets will redirect to your default search page where leads can see all the listing results for the criteria they've entered.
Listing detail pages will use the same styling as is applied to the default search page; if your default search page is on a page with a huge, HD image header, then all your listing detail pages will also have that huge, HD image header. The Default Search Page is used as a "reference" for many of the details of the Showcase IDX plugin, from default styling to which listings are even allowed to be displayed (Click here for more info).