The Showcase IDX LEADS DASHBOARD is where you can manage all of your lead's contact info and search activity. Showcase provides you an in-depth look at your leads, giving you insights into what they are searching for, what they like, and their web-presence.
This tab also gives you the ability to manually create leads, so you can take your offline business online fast and easy! Let's take a look at the interface: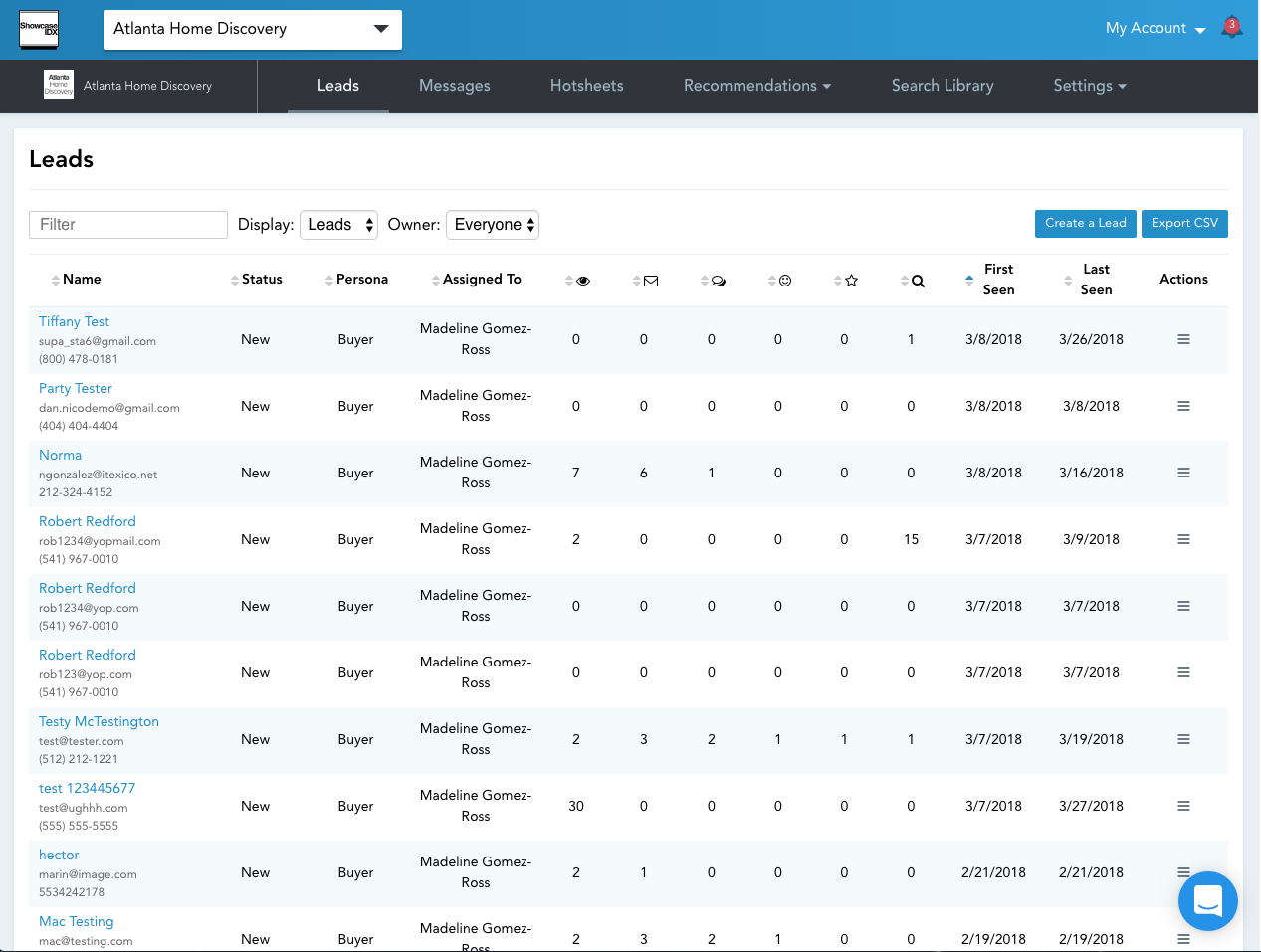 By default, you will see all REGISTERED leads, assigned to anyone on your team (if you are an admin), or assigned to you (if you are not an admin). These will display 25 results at a time, and will paginate automatically as more leads register.
To see even more details about a lead, click their name to see their lead detail page: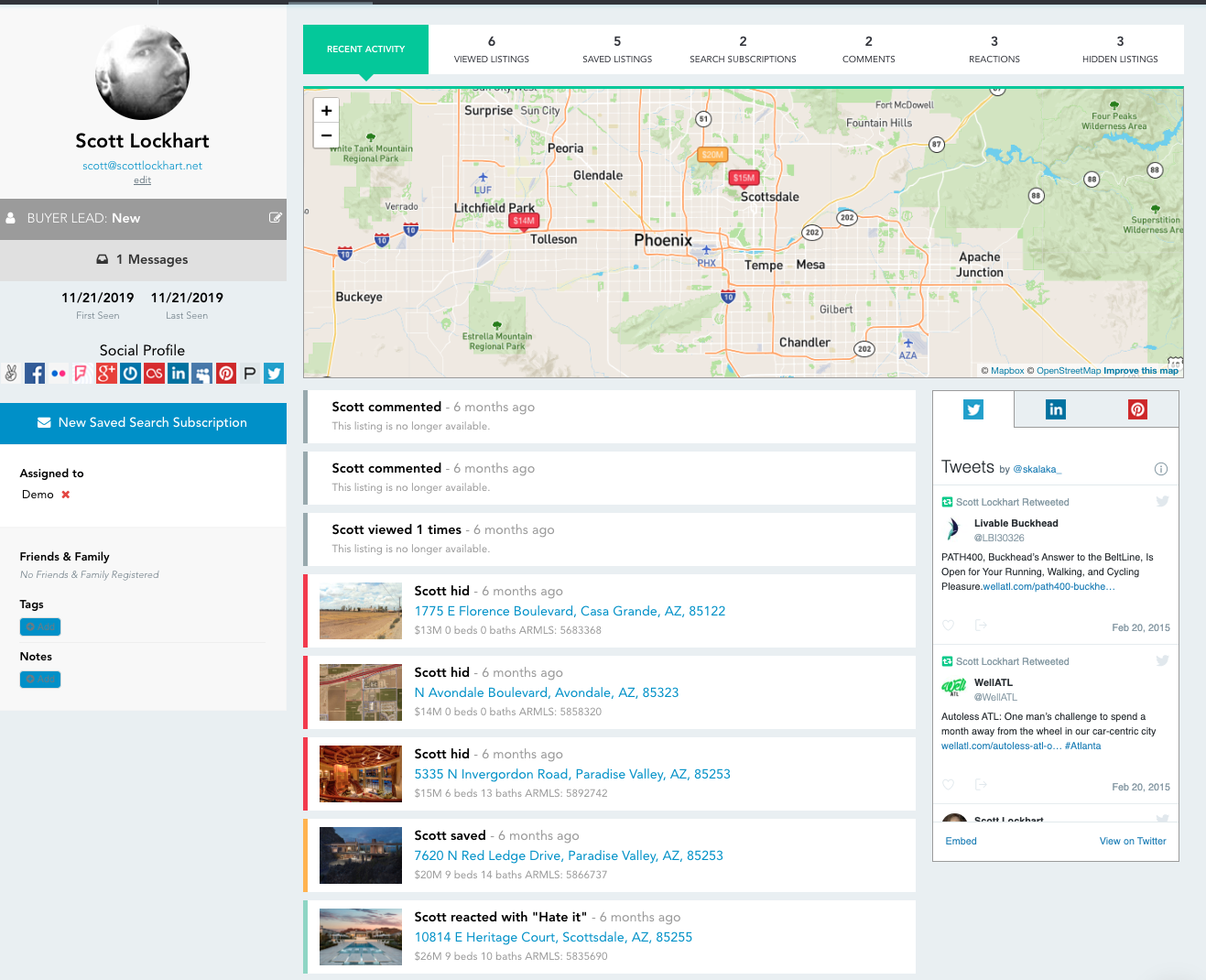 The Lead Detail page gives you a much more in-depth look at your leads activity, including tracking things like Comments, Reactions, Saved Listings and more. We break down the recent activity into each category. A handy map gives you a visual overview of where in the market your lead is looking for a home in. Additionally, you can assign leads to other members of your team from the detail page, view their search party members if there are any, add customizable Tags and Notes (only visible to the agent), and update the status and "persona" of your leads. We've also included their social profiles that can give you a good insight into who your leads are, with a mini-feed to the right-hand side from their social accounts.
Still not enough? Showcase utilizes Zapier to integrate with all the industry-leading CRM's, as well as offering premium integrations with Slack, Liondesk and Followup Boss...with more premium integration to be announced in the future!