Welcome to Showcase IDX, we're excited to start working with you! Showcase IDX offers a 10-day free premium trial period.
Your free trial will begin as soon as we get approval back from your MLS (which will be after completing the required Showcase IDX Terms of Service and your IDX data access agreement). Once approved, we will send you an email with your login information and everything else you need to get started! As the MLS approval is needed, it will take a few business days before you receive this login information (see step 3 below for more details on that timeline).
The process flow is as follows, so you can be prepared for the next steps. It is important to have all of the required information prior to started this process and beginning to complete the sign up form.
Step 1. Complete Sign Up Form
Complete the first page of the sign-up form by filling in your Agent Information, your Developer Information (if you have one), and the MLS* you need.
*If your MLS is not currently available, please finish completing the sign up form so we can automatically notify you when we do have the coverage. We are actively working on expanding our coverage but unfortunately,

we're not able to add a requested MLS at this time

. Here is our coverage page to confirm your MLS is covered.


The second page of the sign-up form will ask you for your Broker's Information (name and email). This is required to prepare the MLS IDX Agreement for the IDX display approval.

If you are the broker, simply input your information again here.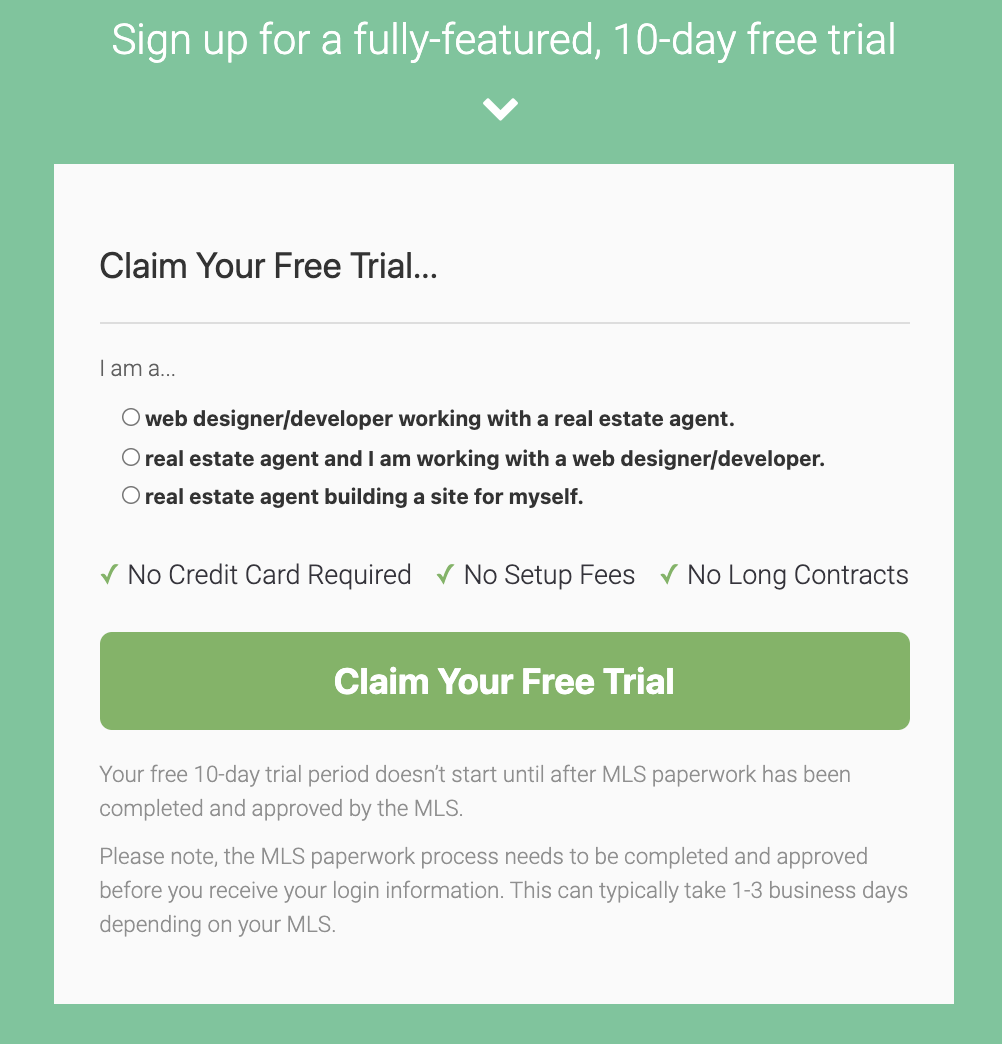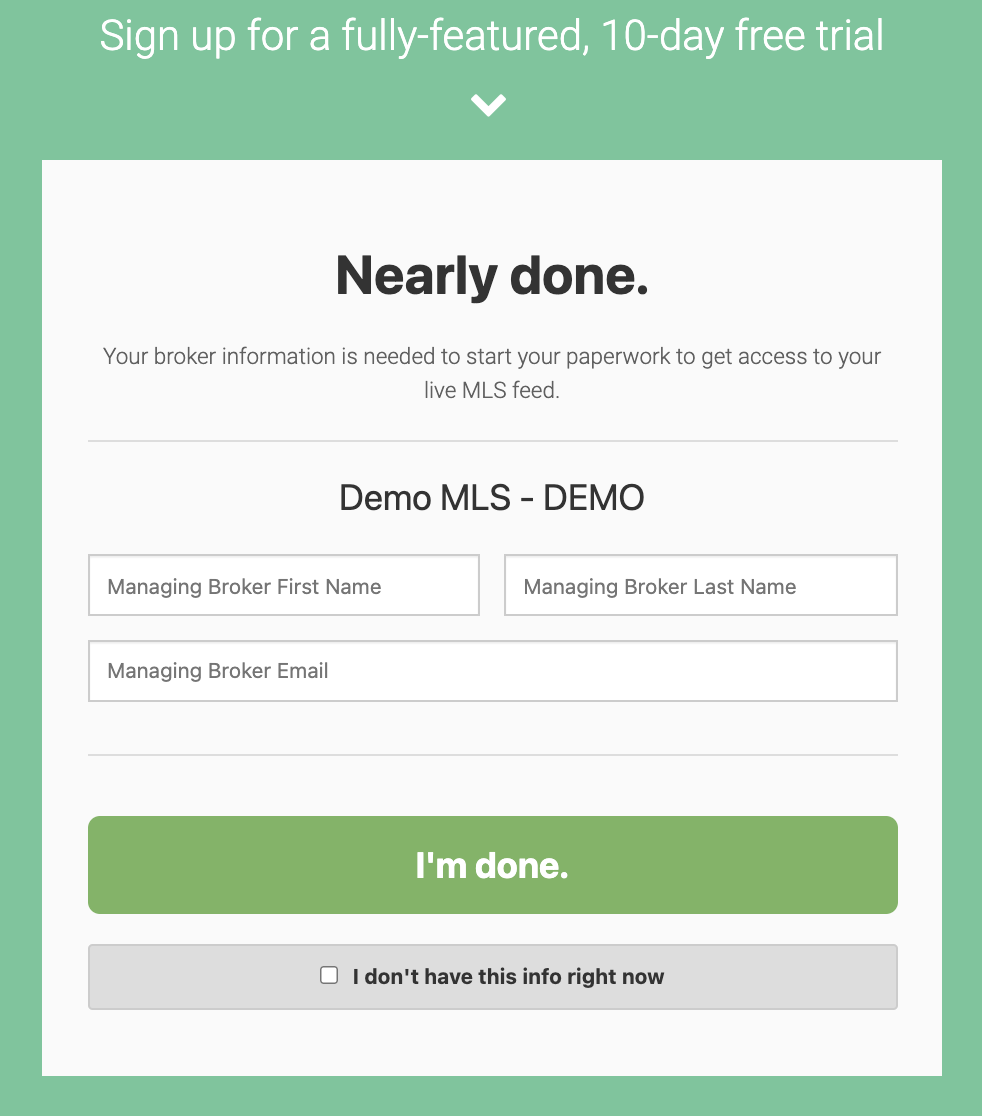 Step 2. Required Signatures
Once we have all the information needed, you will receive the required MLS paperwork to get you approved by your MLS or board. This will need to be signed electronically via HelloSign. We do not accept downloaded PDFs of these documents, they must be signed electronically through HelloSign.
For some MLS's, after you as the agent signs, this paperwork will then also be sent to your broker to sign. Be sure to communicate with your broker that we may need their signature to move forward.
This paperwork also includes your Showcase IDX customer agreement which lays out our relationship.
The sign-up process cannot continue until you and your broker (if applicable) have signed.
Your developer will not be copied/receive the HelloSign documents. The developer will not receive notification until the signature process is complete and the login information is sent (see step 4 below).
Step 3. Timeline to Get Started
Once we get the paperwork signed by all parties, it is then submitted to the MLS for approval. If your MLS requires a second document be signed, this information will be included in your HelloSign document.
Each MLS approval timeline varies. Some may be the same day or require no approval, others may take up to a week or two. Approval time can also vary depending on how quickly we get the documents signed.
Step 4. Receiving Your Login Info
Once we get MLS approval, we will send you an email titled Getting Started with Showcase IDX with everything you need to install the plugin. If you listed a developer when you signed up, we will CC them on this email. Your trial period starts at this point in the process.


Note
Your trial is completely free with full premium access. We also offer assisted set-up to help you get the plugin installed and working on your website quickly should you need it.
If you have questions at any time throughout this process, please contact our support team at help@showcaseidx.com. We can't wait to work together!