Thanks for your interest in using Showcase IDX on your WordPress website! We are excited to extend a free trial of our premium plan for 10 days. Benefit from a user-friendly property search, 87% additional traffic from Google, and improved lead conversion.  There are over 13 million consumers using our search on agent websites!
You will first need to sign up for a new account.
It is important to have all of the required information prior to starting this process and beginning to complete the sign up form.
Step 1. Complete Sign Up Form
Complete the first page of the sign up form by filling in your Agent Information, your Developer Information (if you have one), and the MLS* you need. 

*If your MLS is not currently available, please finish completing the sign up form so we can automatically notify you when we do have your MLS covered.  Here is our coverage page to confirm your MLS is covered.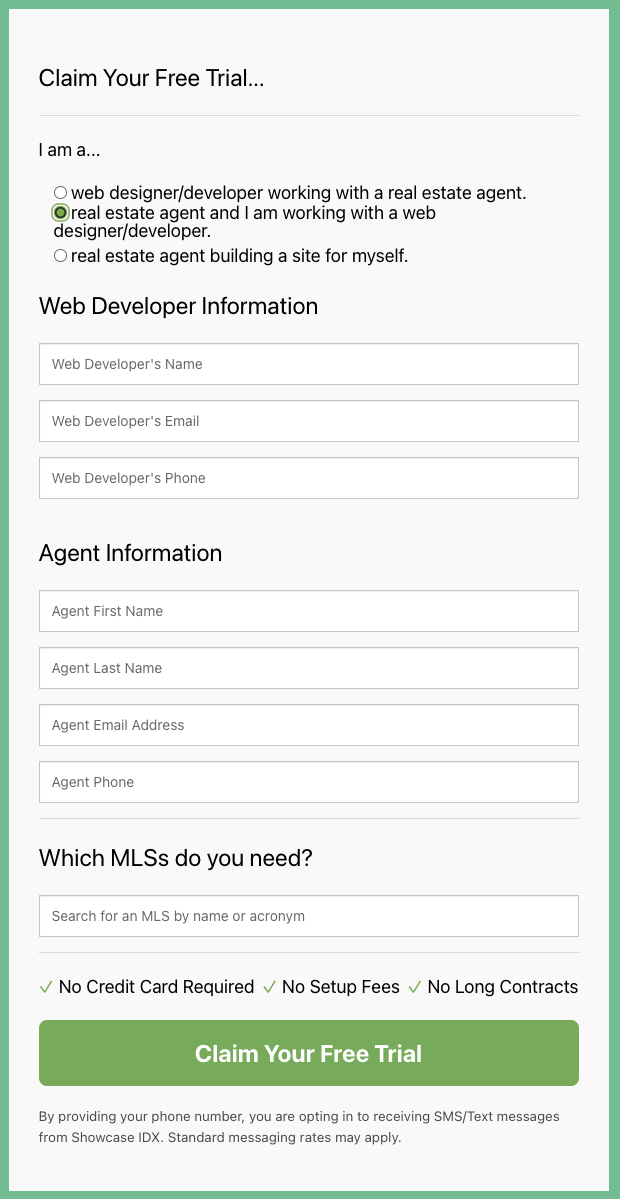 The second page of the sign up form will ask you for your Broker's Information (name and email). This is sometimes required to prepare the MLS IDX Agreement for the IDX display approval.

If you are the broker, simply input your information again here.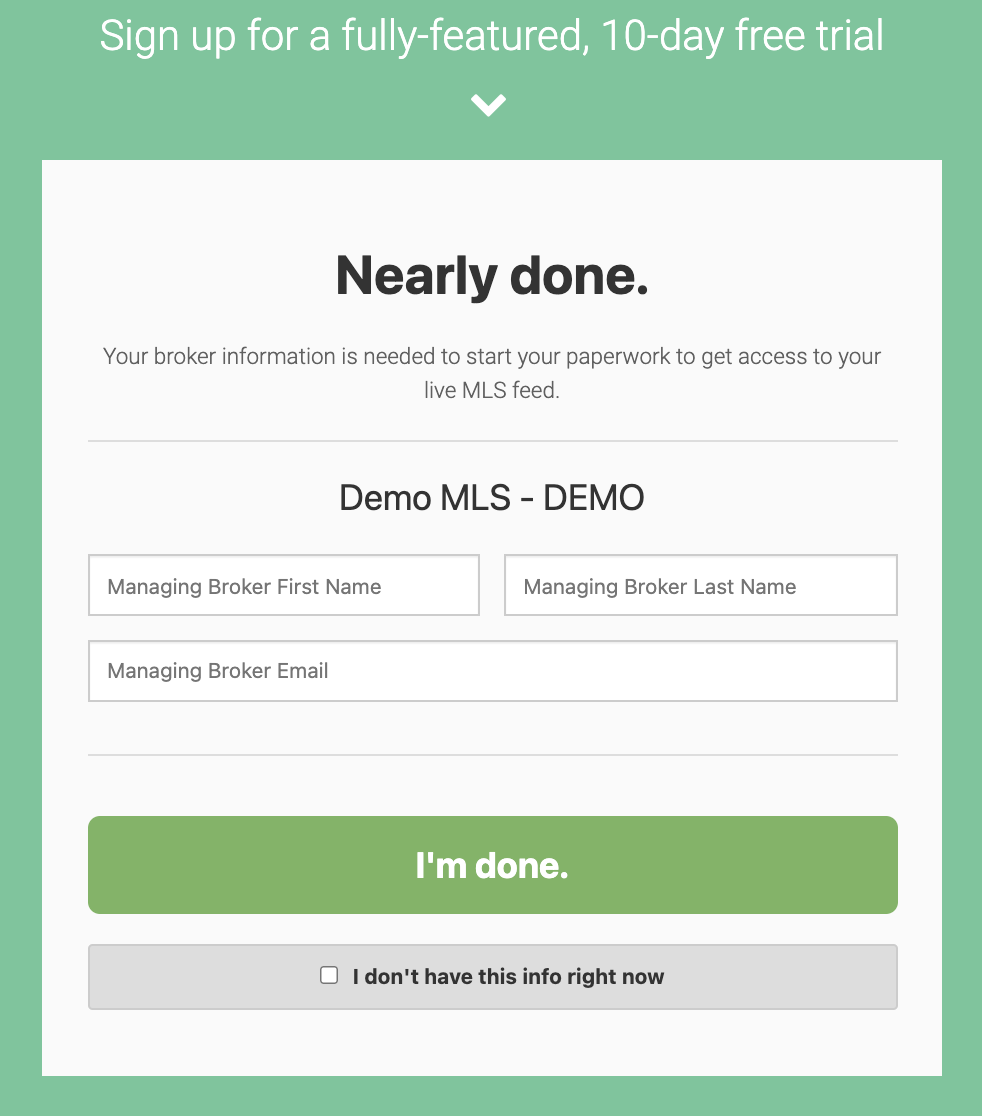 Step 2. Receive Login & Install Instructions
You will receive your login information and install instructions from us soon after you sign up. You will have 10 days to trial with demo data (data based in Georgia) while you go through MLS approval.
Your 10-day free trial with local MLS data will be reset once your MLS approves you for IDX display.
If a developer's contact information is provided, they will be CC'd on this communication.
Step 3. MLS Paperwork & Approval
MLS approval will be required in order to have your local MLS data on your website. You will receive the required MLS paperwork to get you approved by your MLS. In some cases, the paperwork contains instructions for the agent to complete on their end. The Dropbox Sign documents should be carefully read and instructions carried out promptly to avoid delays. 
Once approved, you'll be notified that your local MLS data has been added to your account and the trial time will restart for 10 days.
Step 4. Activate Your Subscription
After MLS approval, don't forget to activate your subscription to keep the IDX active on your website and start your recurring billing for the service. We recommend doing this before the trial expires. 
Note
Your trial is completely free with full premium access. We also offer assisted set-up to help you get the plugin installed and working on your website quickly should you need it. 
If you have questions at any time throughout this process, please contact our support team at help@showcaseidx.com. We can't wait to work together!