Showcase IDX uses geolocators to offer consumers the ability to use their location to find properties near where they are. This user-friendly mobile tool can sometimes fail but it will surprise you how easy it is to resolve! There are just two reasons why this feature would fail on your website.

SSL Certificate
Using your location is a privacy concern. If your website is not secure with an SSL certificate, the feature, of course, will not work. Take a look at your website on a desktop. In the address bar, you should see a lock right before your domain. (You should also be able to see this on your mobile device).
A lock, like this, will mean that your website has an SSL and is secure:

Clicking on the lock will show you that the connection is secure and there is a valid certificate: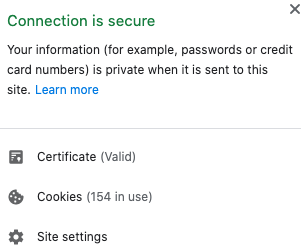 If it is not secure, it will say this:

You can click on the 'i' to see the following notice if the website is not secure.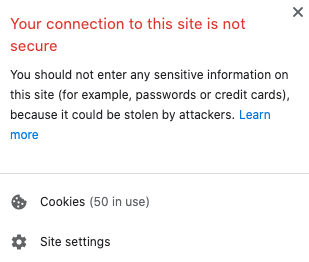 What is an SSL certificate exactly?
An SSL(short for Secure Sockets Layer) certificate is a type of digital certificate that provides authentication for a website and enables an encrypted connection and is commonly used on e-commerce sites and pages that require users to submit personal information like their names, emails, credit cards, etc. By ensuring that all data passed between the two parties remains private and secure, SSL encryption can help prevent hackers from stealing private information.
There are many websites that will offer free SSL certificates or you can pay for one. You may be able to purchase one from your hosting company, or you can shop around online!

A great tool to use, also, would be https://www.whynopadlock.com/. This tool makes it easy to diagnose why your SSL might not be working if you do have one installed.
Location Services
The other reason why the feature could not work is device-specific. Depending on your mobile device, you should be able to find privacy settings within your general settings. For example, on iPhones, you can go to General Settings > Privacy > Location Services. Check your device for a setting as shown below (Google will be your friend here if you're not sure!) and be sure that your location services are turned on.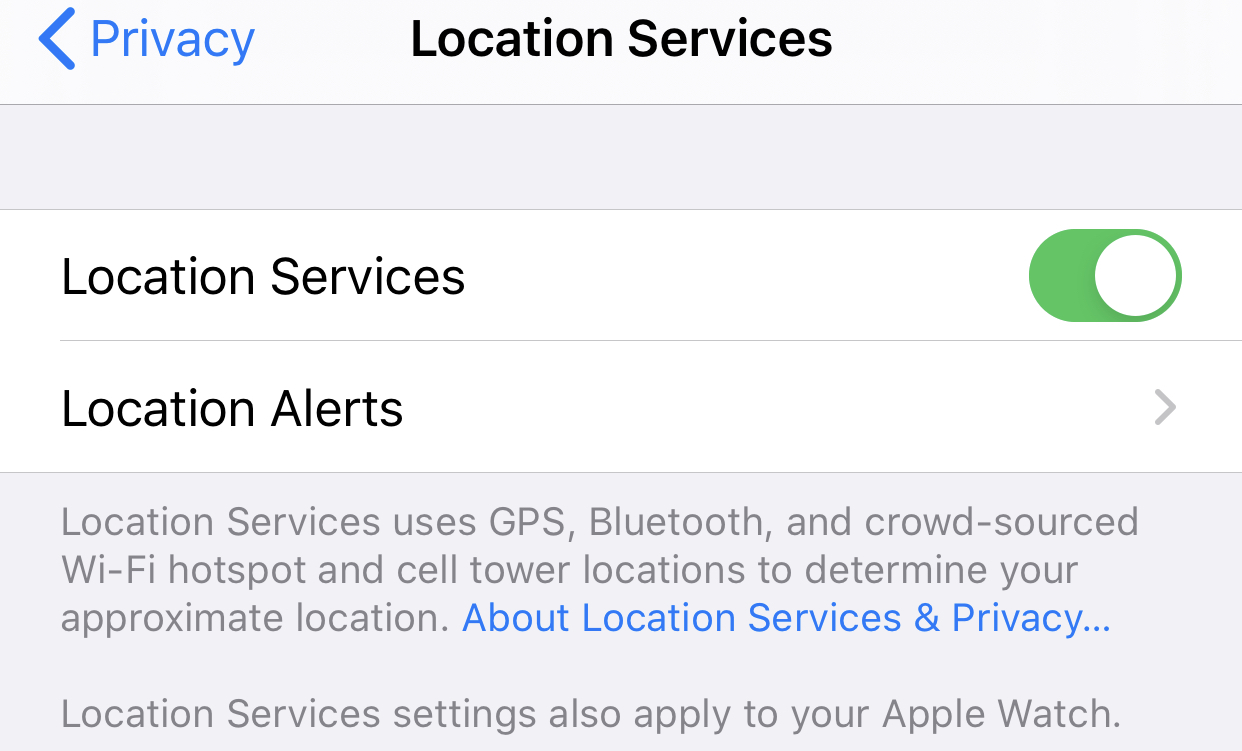 If everything above checks out, you should be able to use the "use my location" option when using a mobile device. Since you can't check your lead's mobile devices for their location services, having this knowledge should set you up for success if your client reaches out about this specific issue.
As always, if you're having further troubles after checking all of the above, please reach out to our support at help@showcaseidx.com!