So you've got a book of business that you're bringing over to Showcase IDX from another system and want to add them into your IDX. No problem! There are a couple ways to do this.
Adding Leads Manually
In your IDX Control Panel, go to the Leads tab.

From here, you can click the "Create a Lead" button which will populate a form with some required fields including First Name, Last Name, and Email Address. The phone field is optional. You will also pick the user you would like them to be assigned to.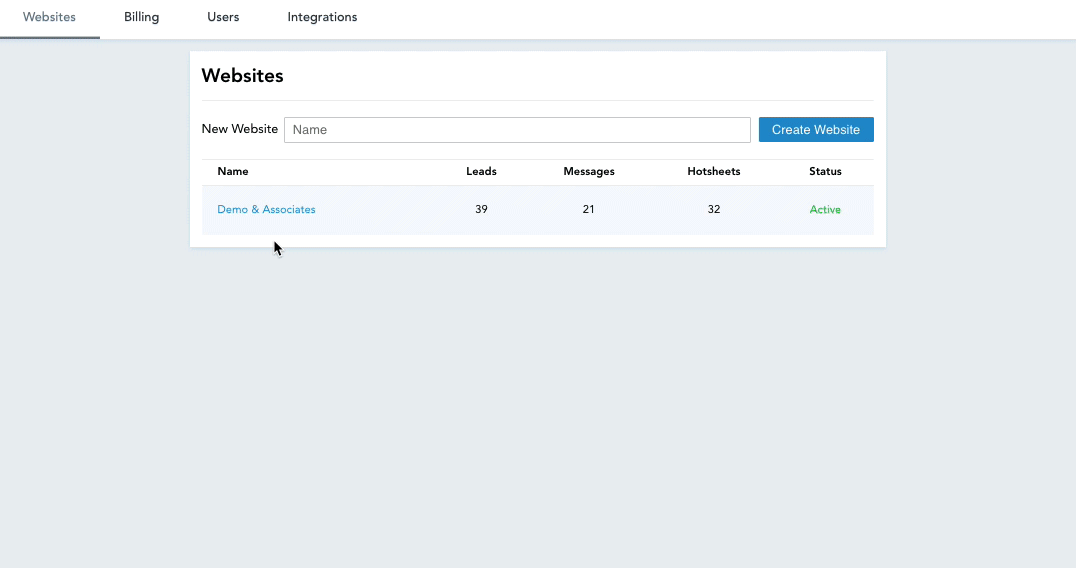 Importing Leads via CSV
If you have a lot of leads (hundreds or even thousands) you may not want to add them all manually. Instead, you can send us a CSV file with your leads and we can import them for you.
To make sure we can successfully and seamlessly import your leads, there are things you should know ahead of time:
There is no bulk delete option for leads and no undo action for this import action at this time
The file should be in CSV format with four columns in total

first_name
last_name
email
phone

Note: The Email, First Name, and Last Name fields are mandatory, phone numbers are optional but encouraged. If the leads should be assigned to a specific person, you can detail this in your request.

Ensure that the Imported Lead Template (located under Settings > Email) is set up how you want it prior to import, otherwise, the leads will be sent the default message content. This email prompts the lead to set a secure password.




Leads do not need to opt into anything to receive recommended searches and listings from the site.
Please email help@showcaseidx.com with the lead import request in the format shown above.
Imported Lead Email
Once you "Create Lead" via the form or via Import, the lead(s) will be emailed the Imported Lead Template.
In the email, the lead will see that an account has been created for them and there will be a button that, when clicked, will take the lead to your website to set their secure password. Here's an example of what the email looks like: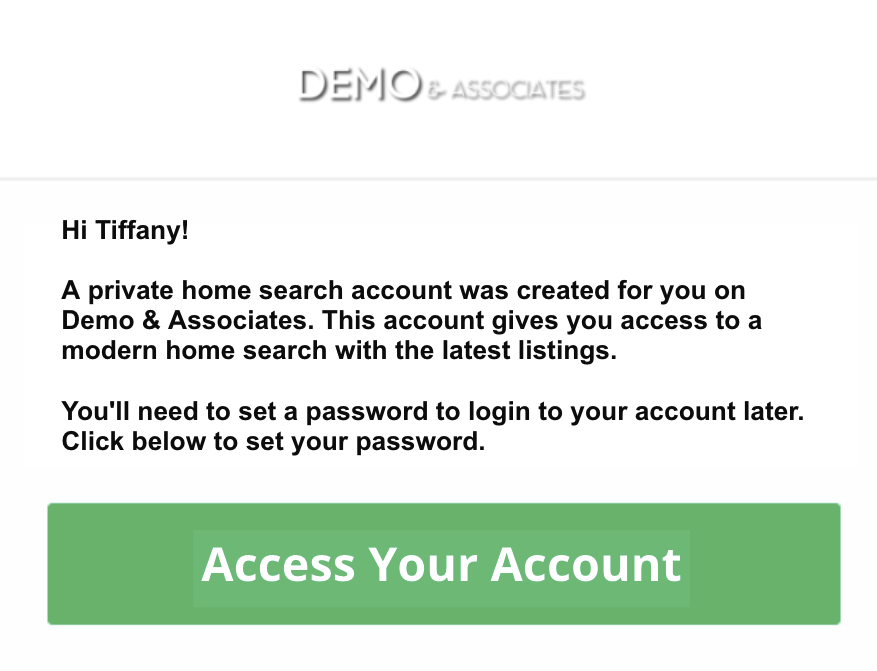 If you entered a lead with a phone number, their phone number will be their initial password. If they happen to miss this email or misplace it and don't click "Access your account", they can always use their phone number to get into their account. They can update their password later.
Otherwise, if there is no phone number, the lead could find this email, or do a password reset on the website.