Note
If you are not the admin on the account, you will not have access to the Billing tab in the Account Command Center. We recommend contacting the account owner for information about the account.

Payment Method
Updating an Existing Credit Card
If you're an existing customer and need to update your credit card, this can be done by accessing your Billing tab.  Under 'Payment Method' there is an 'Update Your Card' section to enter your new credit card number, then click the green "Save New Credit Card". You'll then see the 'Current Card' image on the left change to update with the last 4 digits of the new card.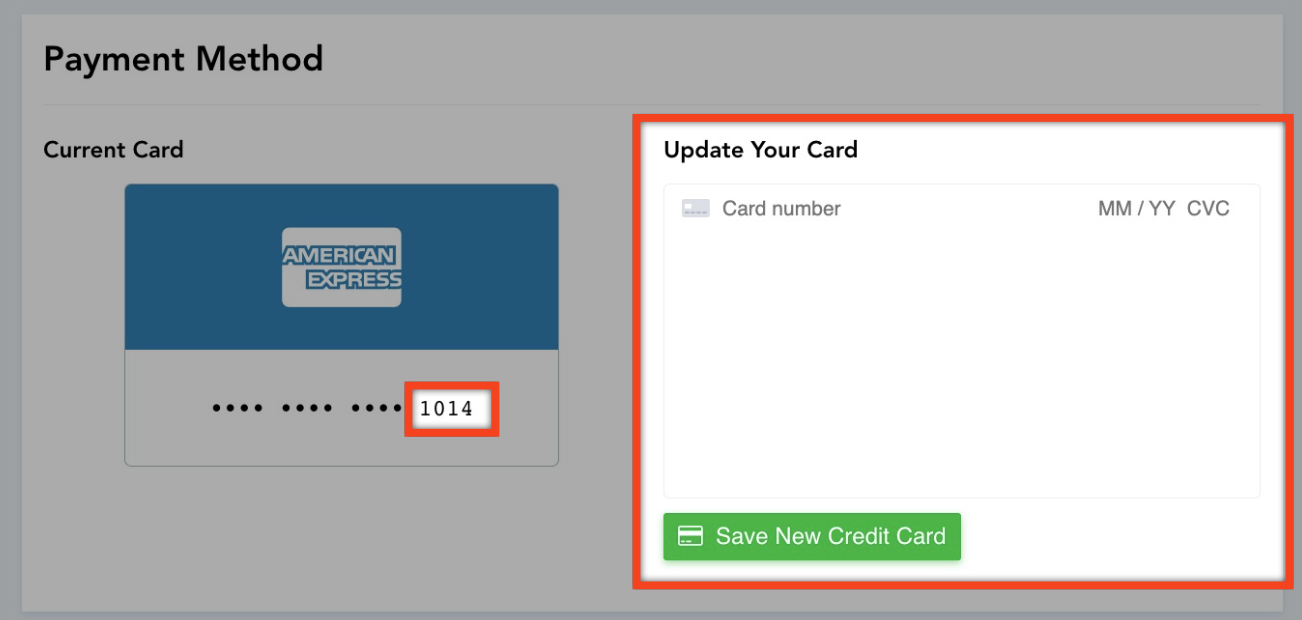 Payment Types
We accept the following credit cards, we cannot accept personal or business checks:
Visa
Mastercard
Discover
American Express
Payment History
Billing History
You can view your Payment History by accessing your Billing Tab.  Under Payment History, on the right side, you can view your recent invoices by clicking on the "view" hyperlinks. You will be able to download the invoices from Stripe after clicking the View hyperlink.
If your account is past due, you may see multiple line items within a matter of days of one another.  This is the system trying to collect the payment. These items will display as a $0 amount, indicating that we were unable to collect payment.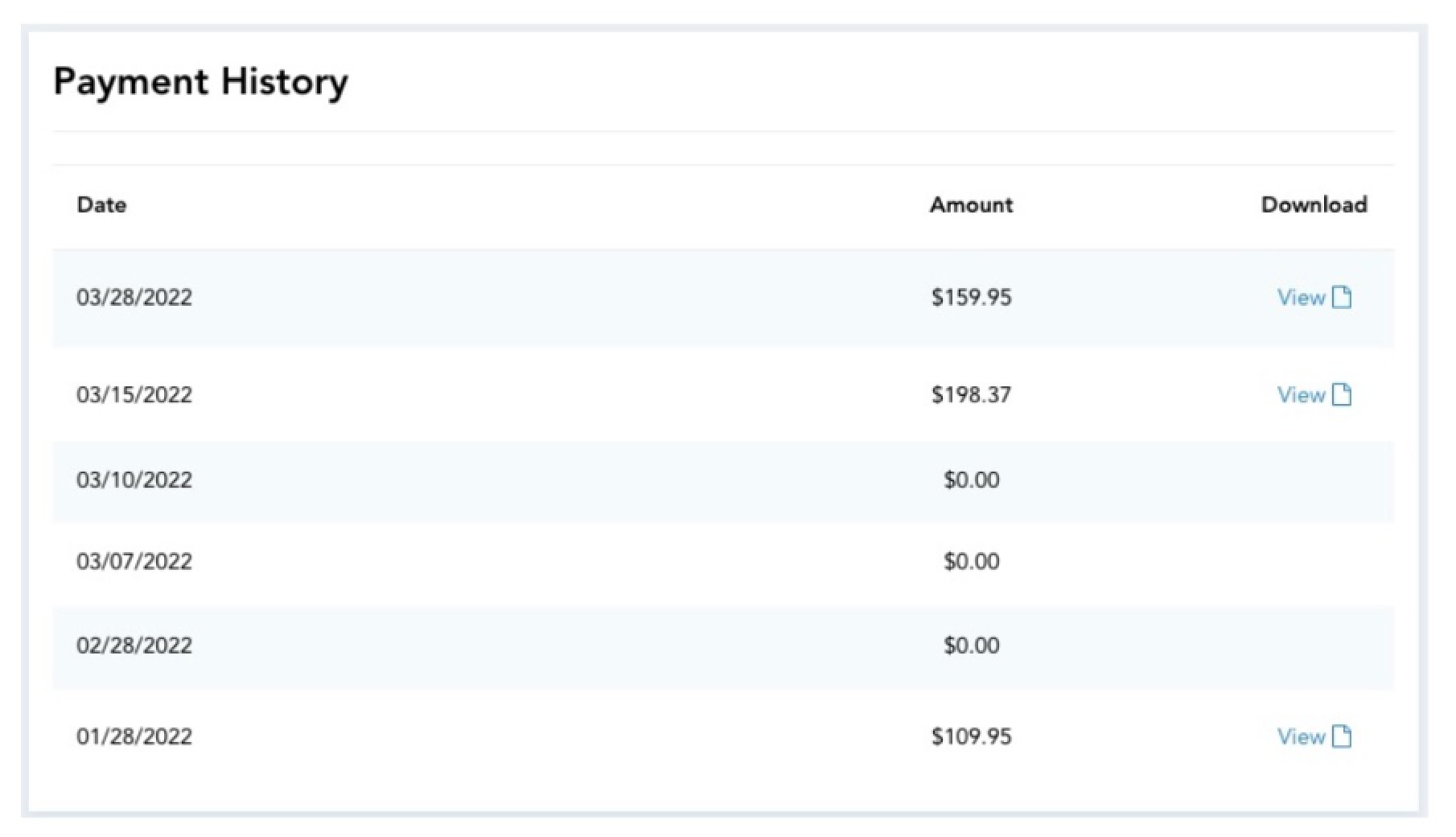 Activating Your New Subscription
If you are a trialing customer and are ready to activate your subscription, please review our article "Activating Your New Subscription"
Can I Change Billing Date?
Your billing date is the date you start your new subscription.  Once your billing date is set, we do not have the ability to change it and we cannot delay your payment for processing. 


Billing Tab Won't Load
If you find your Billing tab not loading, it's likely that your trial has expired more than 2 weeks ago and your account has been closed.  You may need to complete onboarding again, depending on your MLS. Please reach out to the team at help@showcaseidx.com to find out what your next steps are.