If you are not the admin on the account, you will not have access to the Billing tab. We recommend contacting the account owner for information about the account.
Updating an Existing Credit Card
If you're an existing customer and need to update your credit card, this can be done by accessing your Billing tab. Under 'Payment Method' there is an 'Update Your Card' section to enter your new credit card number, then click "Save New Credit Card"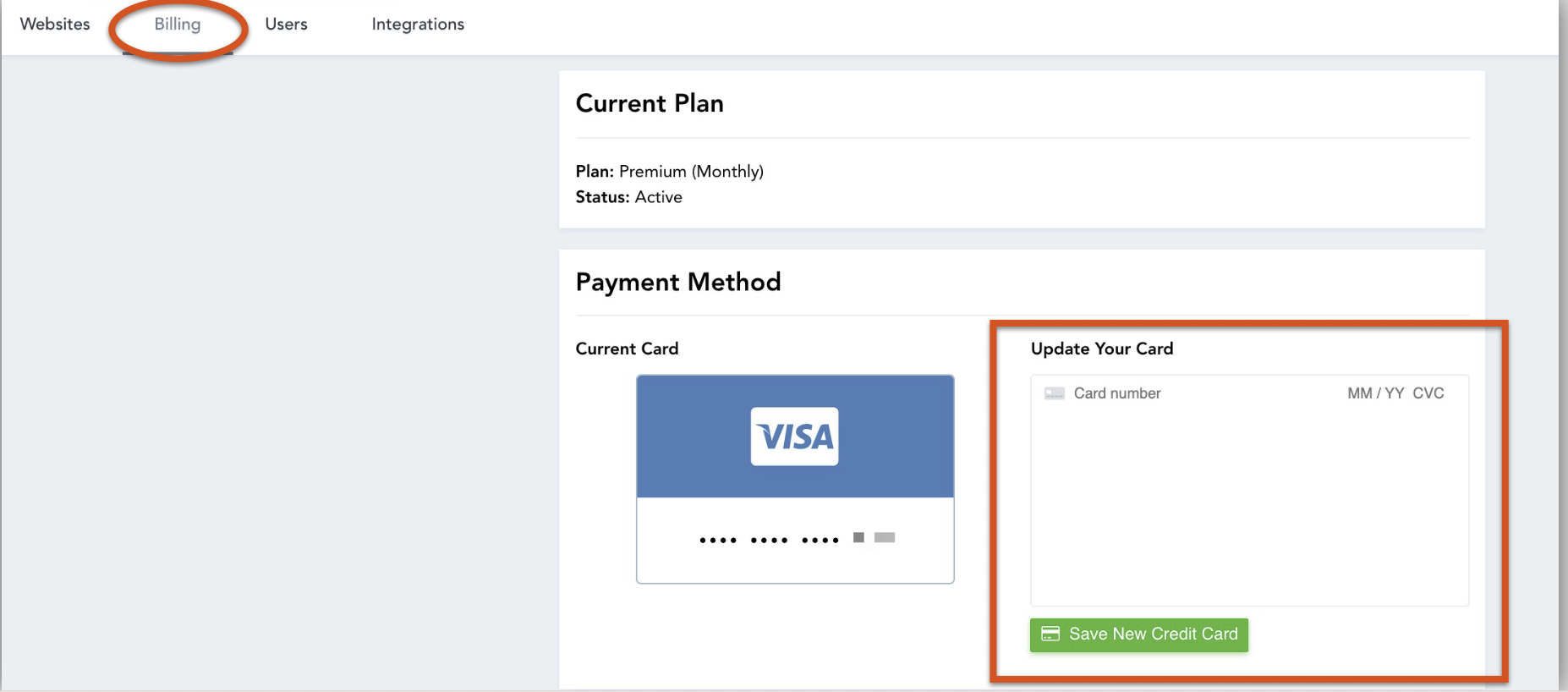 Payment Types
We accept the following credit cards, we cannot accept personal or business checks:
- Visa
- Mastercard
- Discover
- American Express
Payment History
You can view your Payment History by accessing your Billing Tab. Under Payment History, on the right side, you can view/download your recent invoices by clicking on the "view" hyperlinks.
If your account is past due, you may see multiple line items within a matter of days of one another. This is the system trying to collect the payment. In expanding those receipts by clicking "view" the receipts will all incorrectly appear to have been paid. We apologize for this confusing experience, our engineering team is working on correcting this bug and making the receipts to be more accurate. In the meantime, please reach out to help@showcaseidx.com for clarity regarding your account.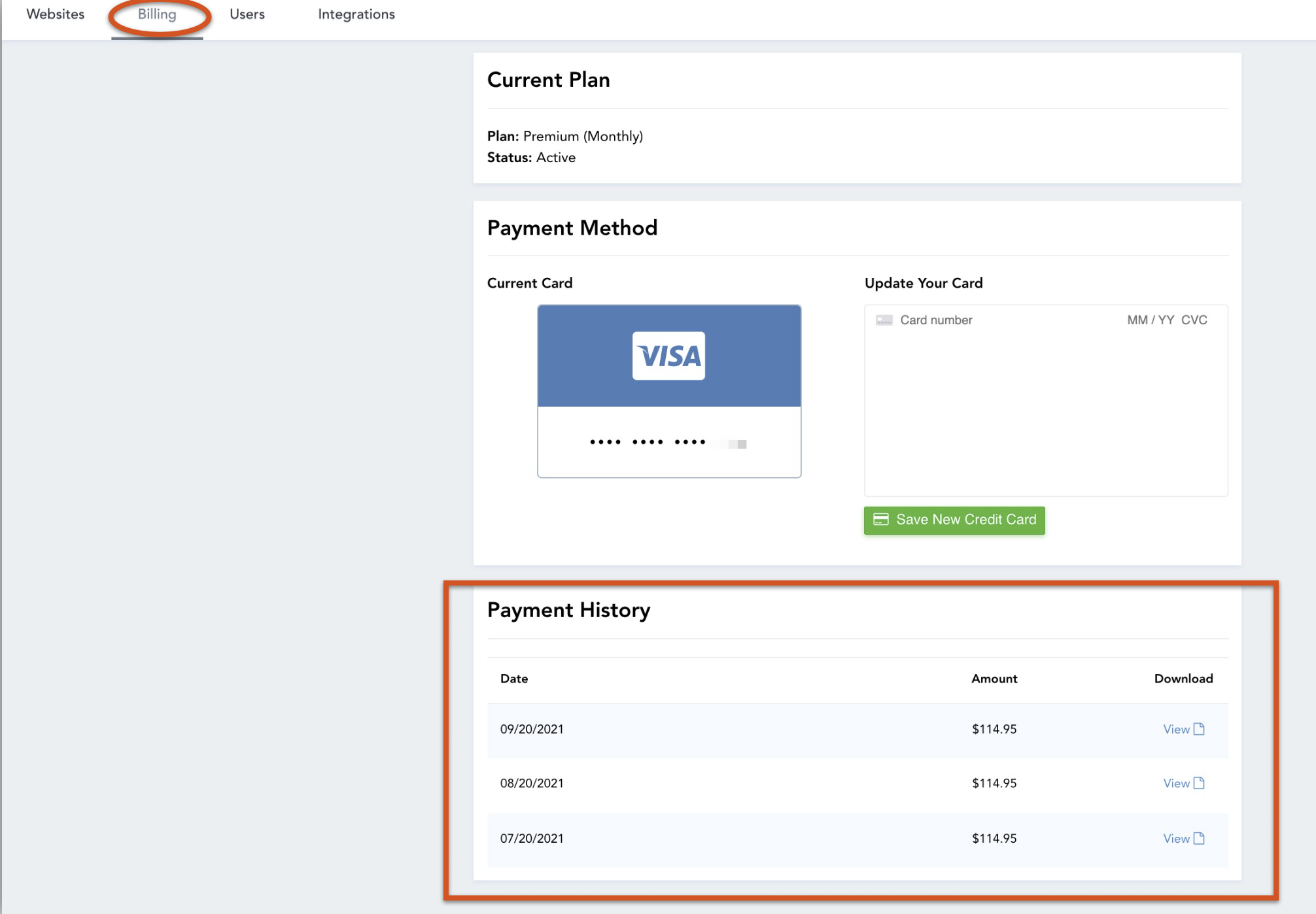 Activating Your New Subscription
If you are a trialing customer and are ready to activate your subscription, please review our article "Activating Your New Subscription"