You can create a sleek landing page to use in your social marketing with this simple feature. This is a great way to capture leads- here are some tips on how to leverage this feature!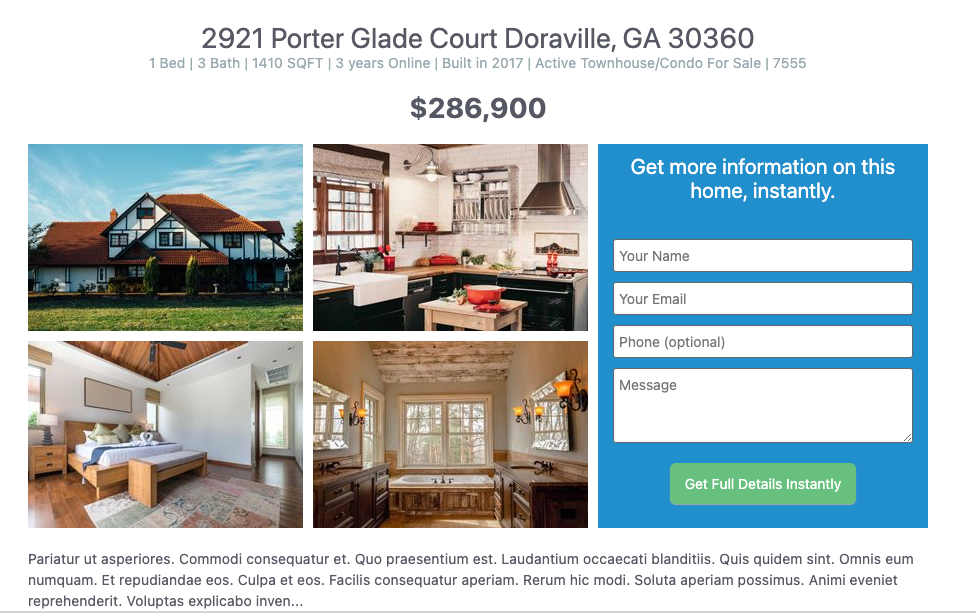 Have an amazing listing you want featured on your social media page? To use the landing page, simply find the listing on your website and open the listing detail page. In the address bar, append /L1 to the end of the listing URL and the landing page will appear. You can then copy the URL and use it as a hyperlink. Check out this live example.



As shown in the example above, consumers who visit this landing page will see the important information about a property such as the address, price, beds, baths, year built, square footage, property type, sale type and the MLS listing number.

The first few lines of the public remarks are also viewable along with the first 4 images of the property, which are displayed in a grid format to entice viewers to want to see more. To top it off, a version of the contact form is embedded on the page to capture lead information.
What happens when leads fill out the form?
When consumers fill out the form on the landing page, they are creating an account on your website. We send a new lead notification and a new message notification to the assigned agent. Completing this form logs them into their account on the site and reloads the listing page for them to view more images and all the features of the property. This is illustrated in the gif below.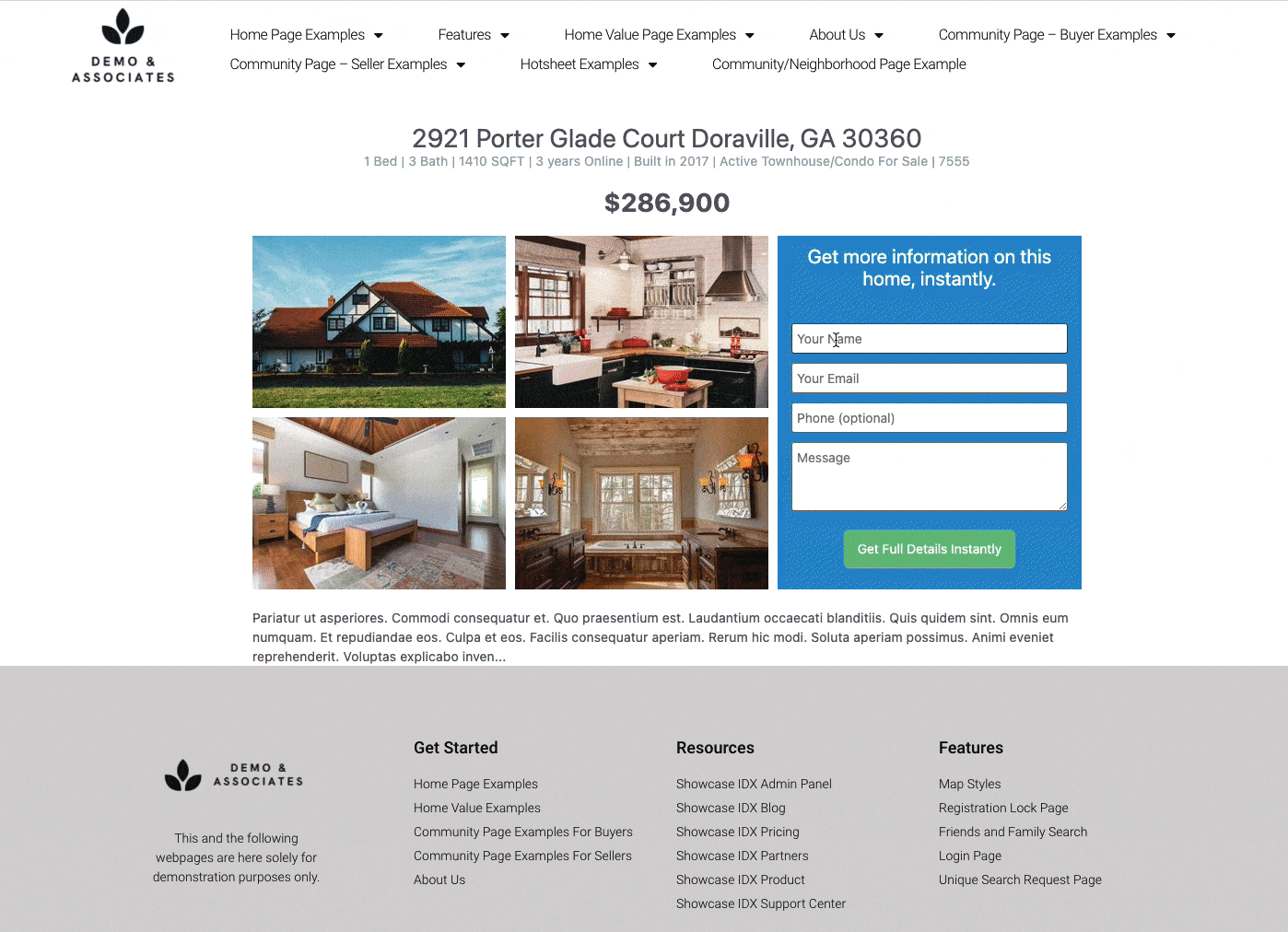 Can I customize this page?
You can customize colors and fonts on this page, but not the general layout. We've designed this page to be concise, to capture the attention of the consumer and convert them to a lead.
The form itself is not customizable. The fields will be the same as the contact form widget, where only name, email, phone number and message is available.
Visit our Customization section of the Support Center for tips on how to customize this page.
How should I use this feature?
The best way to use this feature as an agent is as a hyperlink in your blog posts, emails, within your site, etc. Anywhere you can use a hyperlink, you can use this landing page.


Sharing a landing page on social media using this feature increases your lead capabilities. It's key to note, however, that your link will not unfurl with a preview of the listing page, instead it will show up as a website preview as shown below.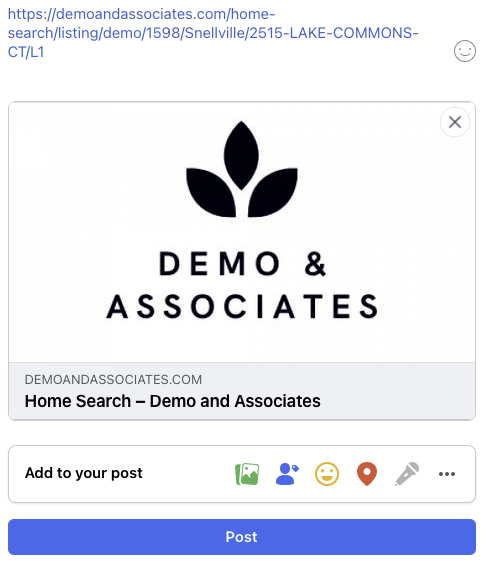 Not to worry, applying this key adaptation can help you, drive traffic and captures leads.
Pair the listing URL + /L1 adaptation with2-3 of your best photos from the listing you intend to post.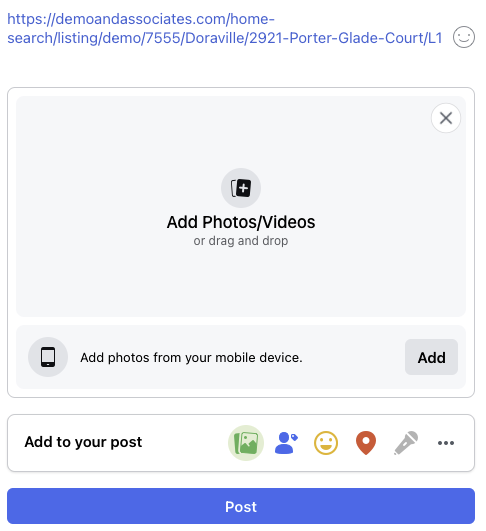 Be sure to swap out the hyperlink when the listing comes off-market or add a redirect for those URLs when those listings are closed or off the market. Tracking this in a Google Sheet is one great way to achieve this and redirect leads from closed listings to your website, where they can view new ones.
Are there any restrictions?
Yes and no.
Any Showcase IDX customer can use these L1 landing pages. You don't have to be subscribed to the Premium plan to start using this today!


It is your responsibility to consult your MLS for their rules and regulations about advertising listings and what is required. For example, some MLSs require you to include the listing agent or listing office credit on such advertisements. We currently don't display this information on the landing page, thus this type of advert would not be compliant in that context.