Showcase IDX has an MLS feed of demo data ("Demo MLS") which displays fake listings in the Atlanta, Georgia area. Demo data makes it easy to test many of the awesome IDX features on a website before making the decision to buy.
This demo data feed is available for certain situations where you may be trying to use the Showcase plugin before/without MLS approval. Some examples of when demo data would be used include:
Existing customer: You just added a new website in your Agent Admin, which is in a Pending status. You will need to reach out help@showcaseidx.com to add your new website.

Here's more information

regarding adding a second website.
New customer: You want to try our IDX service before committing to signing paperwork with the MLS (and potentially pay their agreement setup fees, if applicable).
Web developer/partner agency: You need a test account to add the IDX to a site to test the functionality for your clients.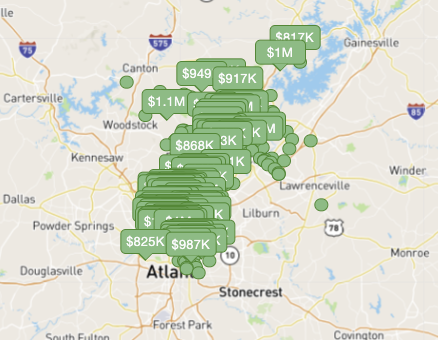 Why Georgia, That's Not Where I Am
Showcase IDX created a MLS feed of fake listings (Demo MLS) based on real addresses in the state of Georgia. Why did we pick Georgia? Georgia was the original headquarters of Showcase IDX before the acquisition and before being a 100% remote company. Demo data will always display as Georgia listings, so it may seem like the wrong state or the wrong area is on your website- therefore if you see Georgia listings, you are currently subscribed to the demo data feed instead of your actual MLS.
Please reach out to help@showcaseidx.com if you feel like you should have a live MLS data feed instead of demo data.
What Does Demo Data Look Like?
Demo data looks and feels just like real MLS data. As mentioned, the location is always Georgia. There are listings in all different price ranges (from $0 - $2 million), as well as rental properties. Expect to see real addresses and be able to search real locations around Georgia. Many listings have the same images. We pulled in 3 sets of 4 images of fake listings so the user can experience how these listings would display if they were actually real listings from an MLS. All the listing data has been simulated. We've imported different features that can be searched like beds, baths, pool, view, appliances and much more!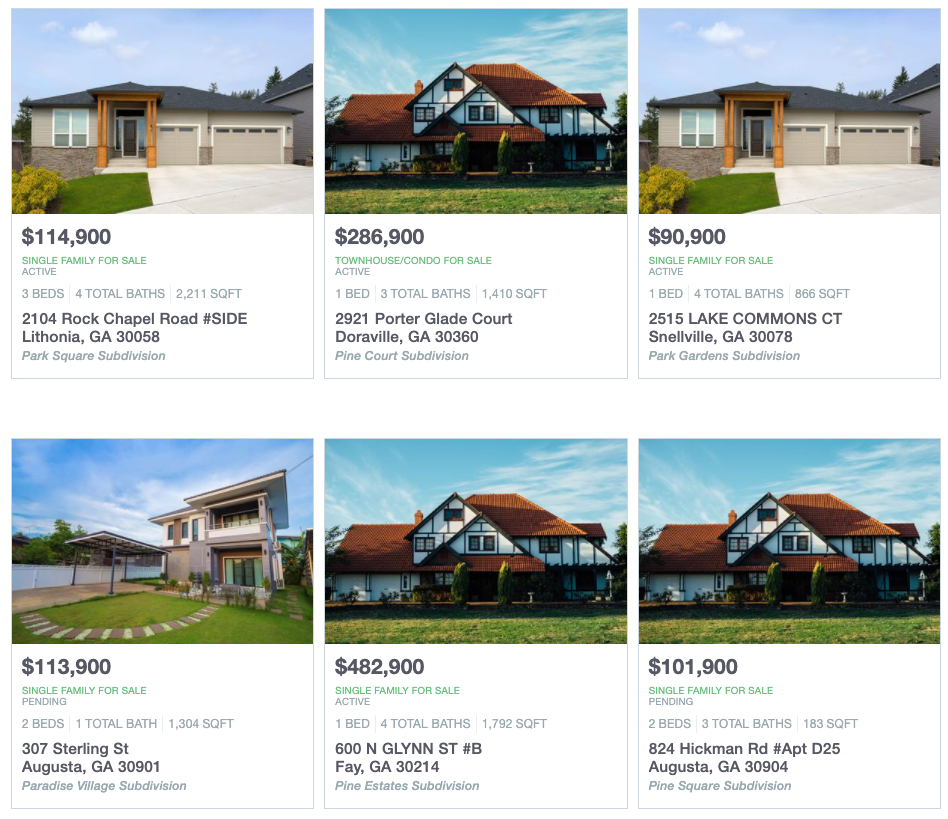 Why Would I Use Demo Data?
Demo data works just like live MLS data. The IDX plugin itself will not work without an active MLS feed tied to a website. If you didn't get approved for IDX with your MLS yet, then you would not be allowed to use the live data on your website. Both the agent and Showcase IDX would be in breach of contract in this case. To avoid fines and give agents and developers the ability to use the IDX without committing to MLS rules immediately, demo data was born!
Demo data is not indexable by Google! We've been sure to include noindex tags on these specific listings to prevent Google from picking these up online. In the event that a sitemap is run on Google Analytics with demo data on the website, Google will ignore these listings. We suggest not submitting your sitemap until you have live data on your website.
How Do I See My Area Instead?
Depending on your situation, we may be awaiting your MLS approval or you have yet to go through the onboarding process to get your MLS data feed. Please reach out to help@showcaseidx.com.
How Do I Get Demo Data?
Reach out to our team at help@showcaseidx.com and ask about how you can get demo data today!