Showcase IDX gives your website visitors a vibrant, dynamic view of their search activity and the home-search process through a series of User Dashboards that can be accessed once a lead is registered. These dashboards, coupled with Showcase IDX's proprietary "Friends & Family" features, give users a data-rich process to find the perfect home for them and their families.
Let's look at some of the key features of the User Dashboards:
User Account Page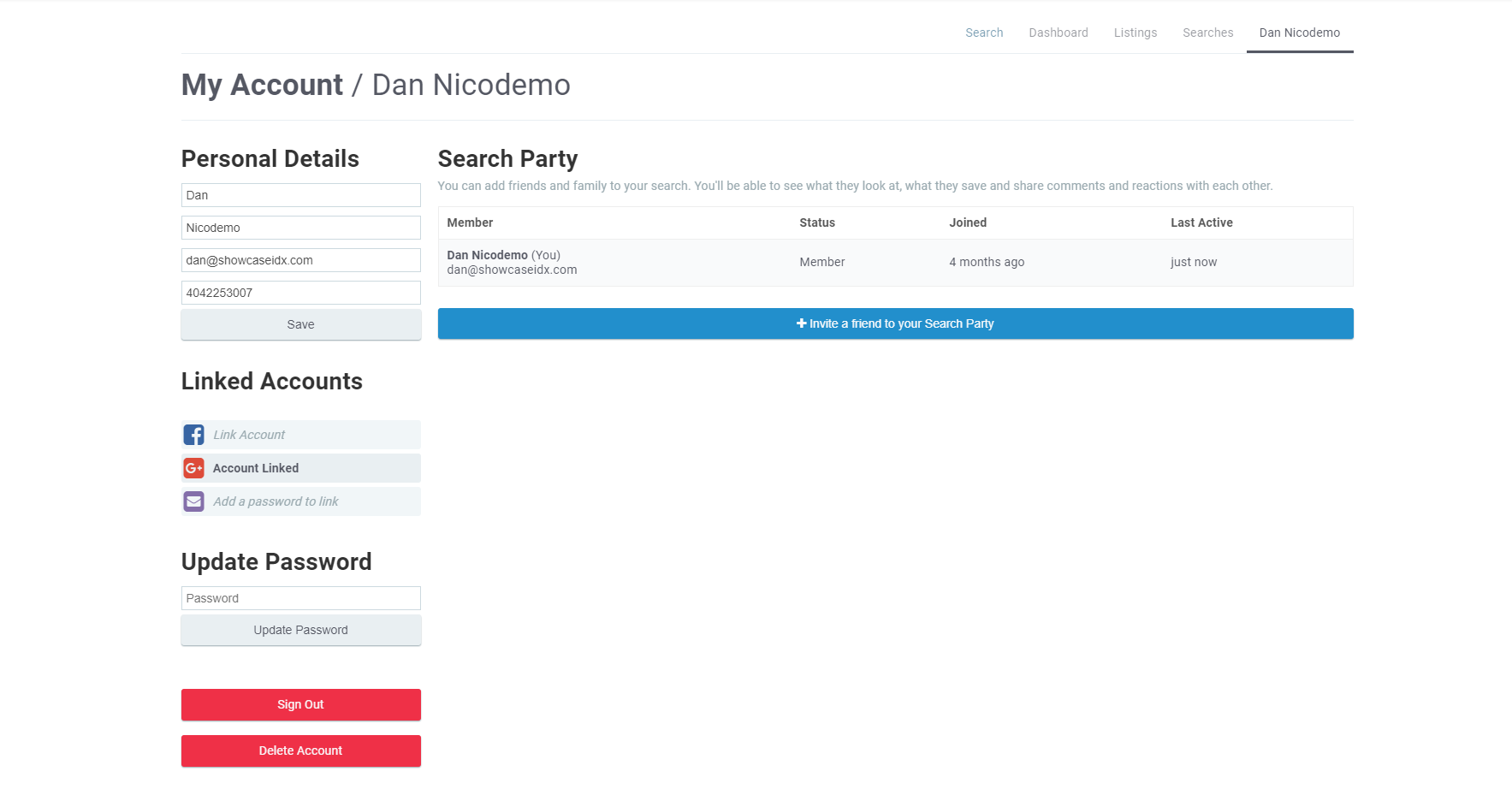 This is where users can find all the basic information about their account, including the ability to update their contact info, reset their password, view and invite people to their Friends & Family search party and get an overview of their registration status with the site.
Searches

The "Searches" section is where the user will see all of the information about searches they have subscribed to. This includes the ability to edit those searches, share them, and see what search subscriptions the members of their search party have. The Searches tab will also display recommended searches from the agent, giving the user insight into what the agents are looking at for them.
Listings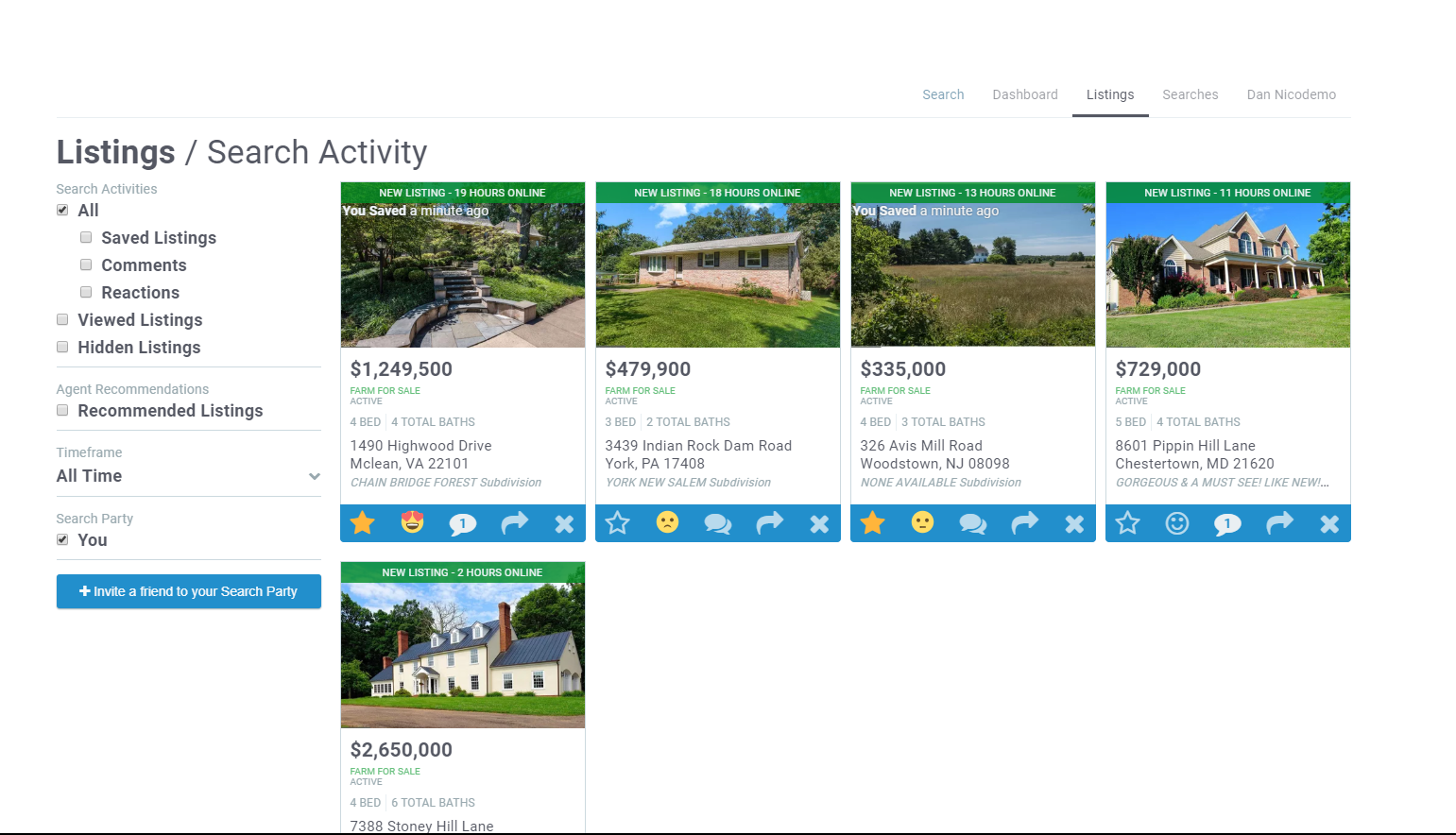 The "Listings" section gives detailed information about saved, hidden, recommended and interacted with listings for a given user. See detailed breakdowns of what listings you and your search party have been looking at, love, and want to tour. Like the other sections, you can break it down to include only information from your search party, or just your own personal information. Recommended listings from agents will also appear in this section.
Dashboard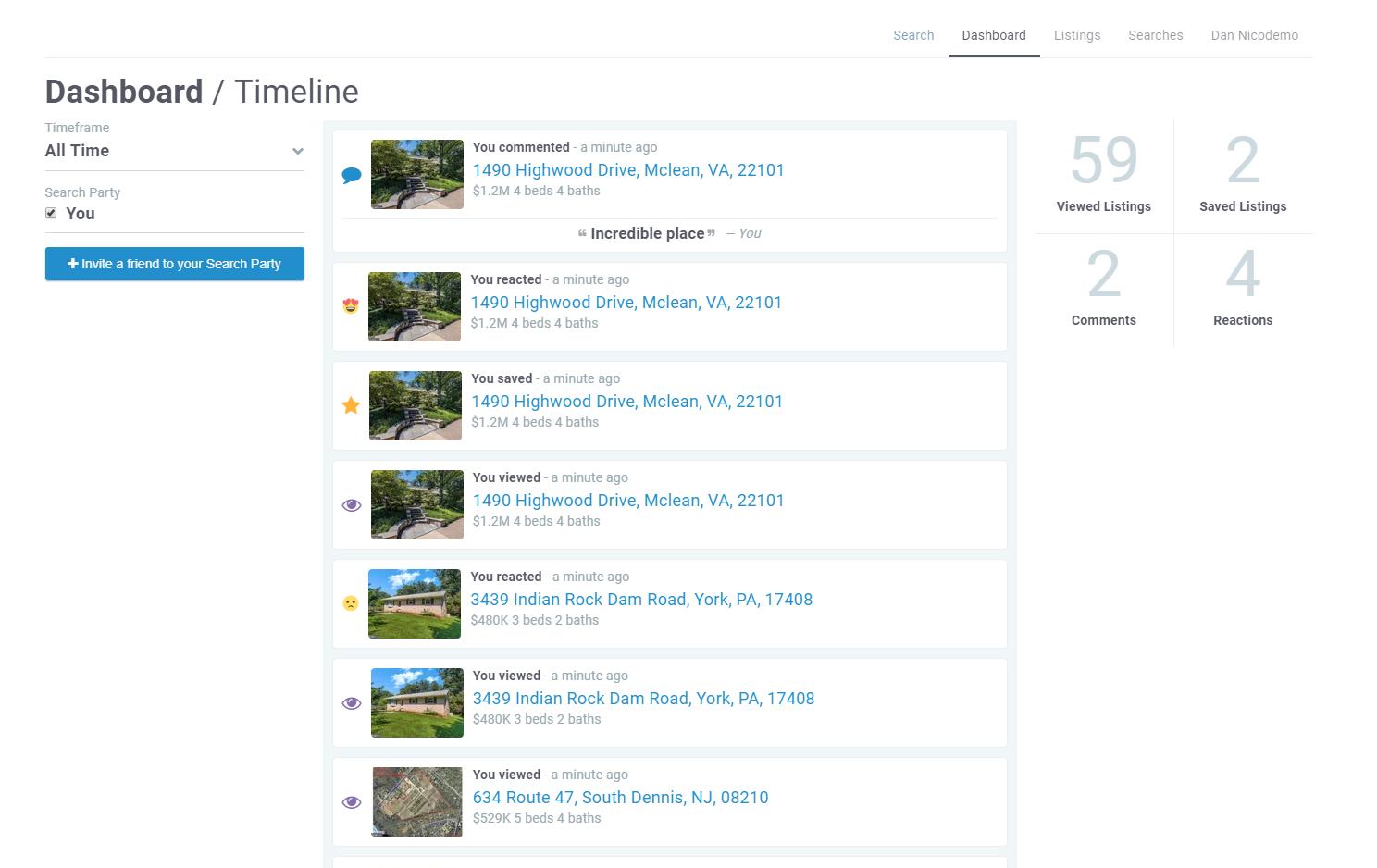 The User Dashboard is a timeline of ALL user activity accompanied by visual representations of a user's activity on the site. This is a good overview of everything a user has done since registering and is a good way to track how active your friends and family members are on the site. It also allows filtering based on search party membership.


These tools, combined with Showcase IDX's advanced search interface, give your users everything they need for a robust, inclusive home search process!