If at any time you're using the map widget ([showcaseidx_map]), you may notice that your map doesn't display a location that you would prefer. If you've set your default search appearance and changed the map (Settings > Seearch), you should know that the map widget will not apply the same settings. The default search appearance is only for your default search page. (Default Search Appearance = Default Search Page).
When you go to Settings > Shortcodes and choose the map widget, you will see a handful of options available to tailor your widget to your liking.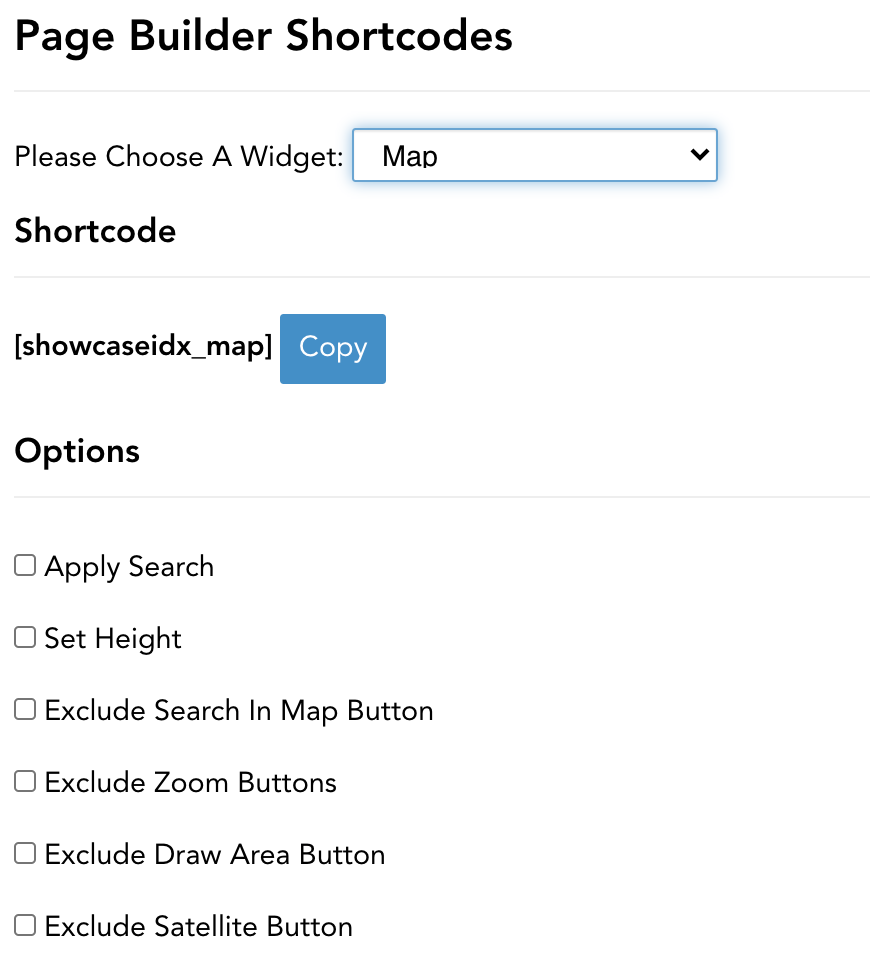 You will also notice the preview section below those options, which will show you exactly what the map will look like once embedded on the page. There is nothing tricky or surprising here! We've given you the tools so you know exactly what to expect.
If you want your map to display in a certain area, like over Atlanta, GA, what you should do is create a new saved search in your Search Library and add the location where you would like the listings to show on the map. In this case, Atlanta, GA would be our selection. You could name your search "Atlanta Map Widget" and then hop back over to your Shortcode builder and apply that search to the widget. It will update the shortcode for you right on the page.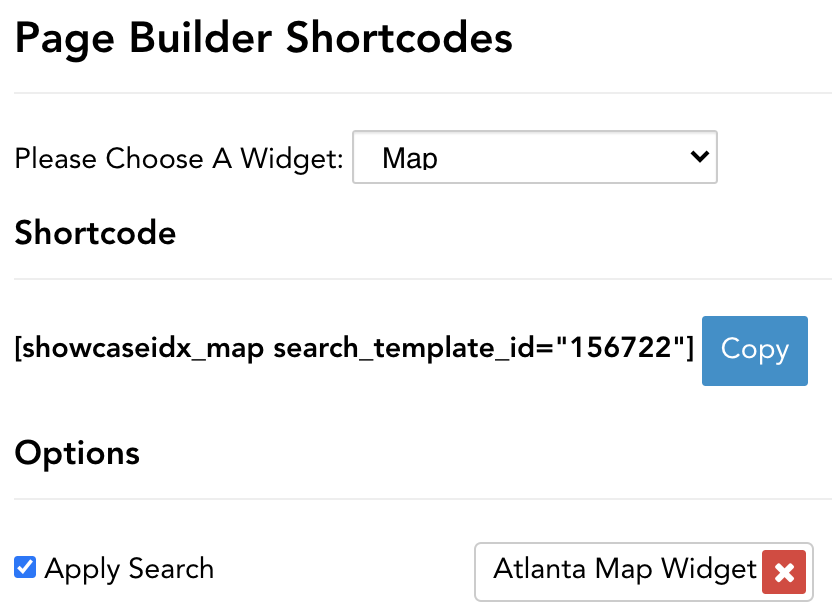 This will update the preview for you right on the shortcode builder page so you can see exactly what it will look like.
Now you're ready to embed your widget with the confidence that it's going to display the correct location.