We've made it simple for you to get started and familiarize yourself with your new IDX dashboard by providing a Welcome Screen that walks you through and tracks your progress of setting up all your basic IDX settings.
We highly recommend starting with your Welcome Screen when you first log into your account. This is a GREAT way to set everything up quickly and really get familiar with where everything in your admin lives.
Welcome Screen
To locate your Welcome Screen*, login to your admin.showcaseidx.com account, click on your website name and you should see the "Welcome" tab to the left of your Leads tab.



Alternatively, you can find it under the Settings dropdown.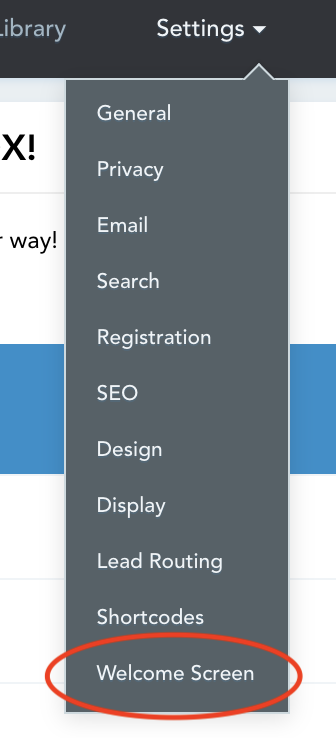 *If you're not seeing the Welcome Screen, you may need to contact the Admin on your account as you do not have Admin level user permissions.
Settings To Update
On this Welcome Screen, you can find some items like set up your website basic information, configure your registration settings, change colors and fonts, etc. Click "update" on the right side of the menu to take you through the sections.
You can also find more information and a video tutorial of these.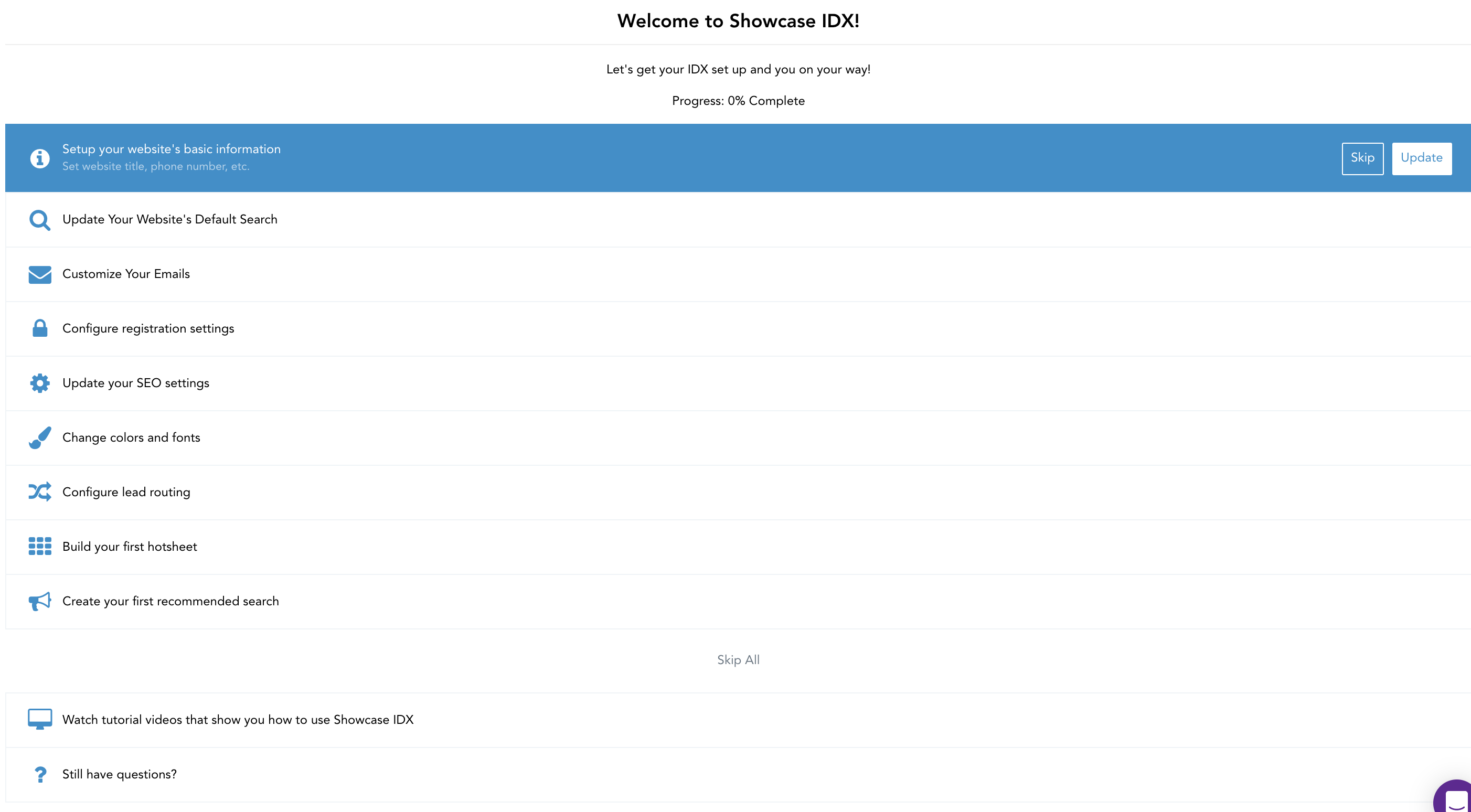 Deep Dive into Each Setting
If you need more information on each setting, please check-out the Settings Section in our Support Center
Note
Also, we highly recommend tuning into one of our Live Demos. We'll walk through the majority of these settings and can answer any lingering questions, help you navigate the admin and go over some best practices to help you get the most out of your free trial and hopefully, your long standing relationship with Showcase IDX.