If you've tried setting up a Featured Listings section on your website, like on your homepage in a gallery view or, if you're setting up agent bio pages to display an agent's active listings, you might be trying to use the Agent/Office filtering when building a search.
Check out this article to show you how to set those up if you haven't done it yet!
If you've set up the searches and embedded the hotsheets correctly, but you see "no results found", of course, that could be a bit concerning. Have no fear, though. It's easy to troubleshoot!
Are there any active listings?
If an agent or an office has NO active listings, then no listings will show. It's that simple! You will have to wait until a listing becomes available in the MLS. If there ARE listings, you can move on.
Agent and Office IDs are case sensitive. Review your IDs with your MLS to be sure you have them filled into our system correctly. You can edit the IDs under a user in the USERS section of your admin.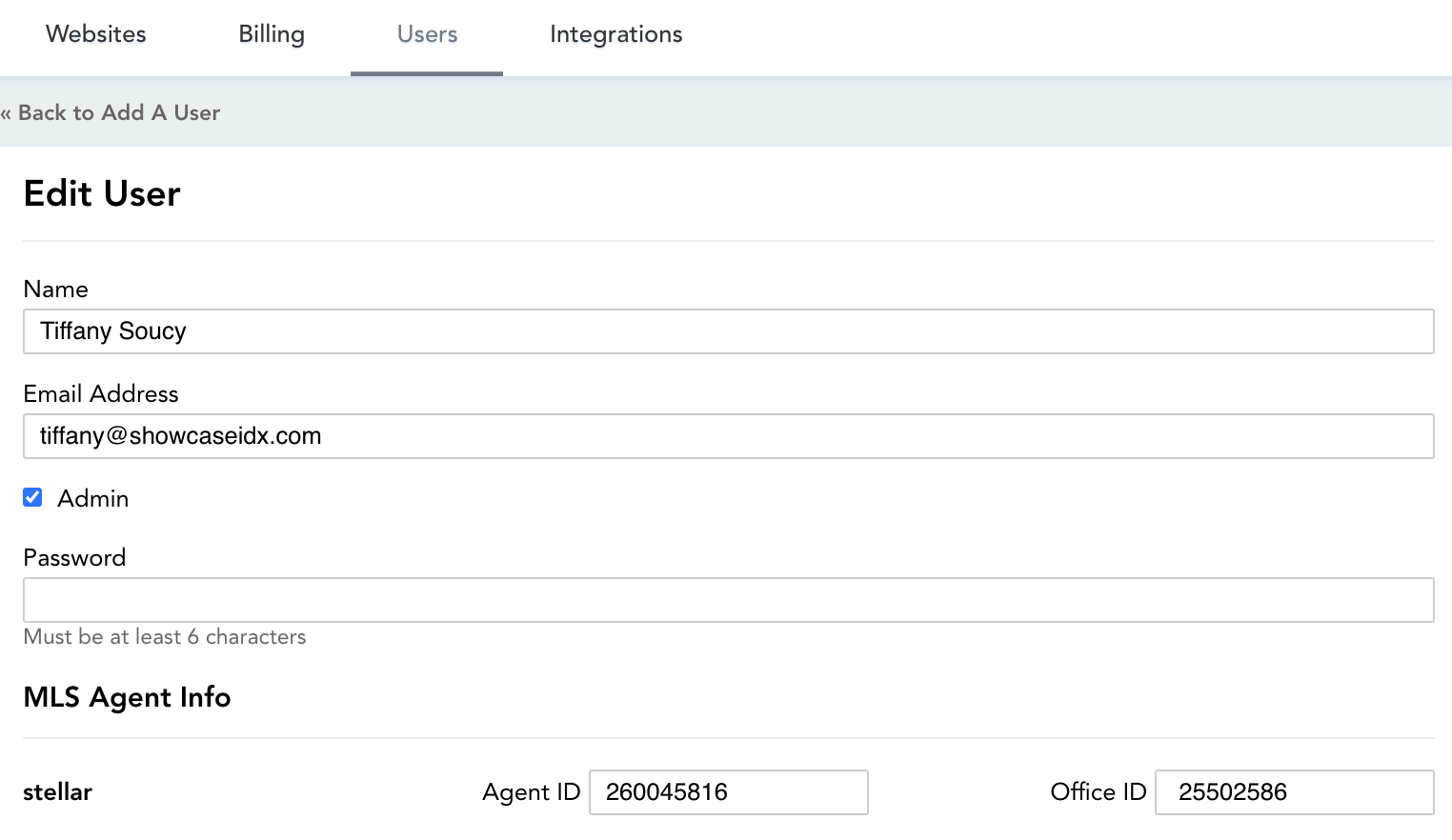 If the IDs were not entered correctly with the proper case and you've updated them in the USERS section, go back to your search in the Search Library and re-check the ID to include it in the search.
If you find that STILL no listings populate, you will want to gather some information to involve customer support.

Please include the address, MLS ID, and a link to the property on your website and provide it to our support either via email or admin chat. We can also do it over the phone if you need phone support, but having quick access to a link will certainly help us troubleshoot quickly.
What support will do is a reverse lookup of the listing in our database. In most cases, the IDs are not correct (either the case is wrong or just the entire ID is wrong). As a web developer, your client may give you the wrong number or an MLS vendor (like Trestle or MLS Grid) may want us to use a different field with a different value than what the agent may be used to. Support will let you know what the correct ID should be.