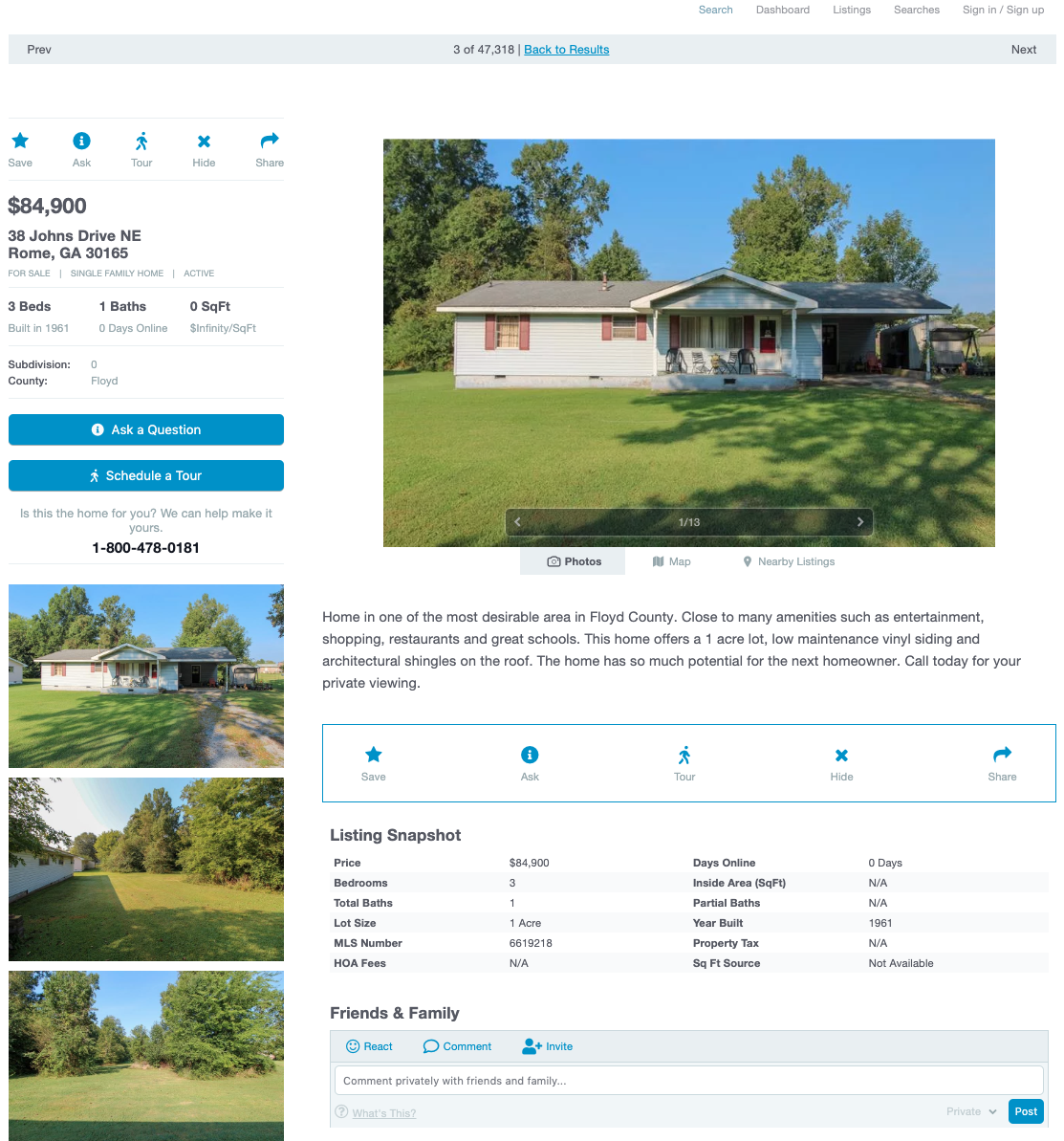 We put a lot of research and development into our listing pages. They are designed to effectively convert leads on your website with our simplified design. We display what your consumers want and expect to see when looking for a home.





The pages are dynamically created and displayed instantly upon activating your plugin on your website. The listing URLs of these pages stem from the default search page URL which means we don't link off your website. No subdomains, EVER. All the listings look like they are coming from your server like it's native Wordpress content and are fully indexable. These pages are SEO friendly and will even help boost your SEO. We've added schema.org structured data tags around the key pieces of information which helps Google determine which information is the most relevant and important on your page. We also include ALT tags on images that provide a text alternative for search engines.






The images are big and high quality with easy navigation through the gallery. In addition to the main image, we provide a preview of the images in our Quickview column that allows a user to peruse the images quickly and see multiple at a time. The gallery and Quickview load very fast as well, isn't that nice?





We've included a number of Call-To-Actions that allow your potential leads to save a listing, ask for help or to tour the property, and hide and share the listings. These prompt a user to register for an account, and effectively turns them into a lead for you! We've sprinkled them throughout the listing page so they are readily available to users without overwhelming them.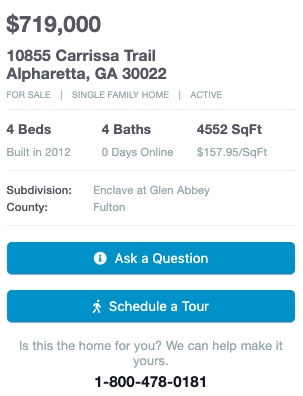 We always show the most important information first. Price, address, property type, sale type and status. Users can find the total bedrooms and total bathrooms in this section, with the year that the property was built, how long the property has been online for and a breakdown of the square footage and the price per square footage. On top of that, we include the county information and subdivision information. Users will also find bold buttons that allow them to reach out to you to inquire about the property and also how they can contact you by phone. On mobile, we add a "call about this listing" button that makes it easy for them to call you right away.





The listing snapshot can be found just below the public remarks and gives a breakdown of all the important information about the property from the bathrooms, square footage, the source of the square footage and more. We will always show this information if the MLS includes it in their data feed.




Just below the main image, users can find a map in order to see exactly where the property is located and a nifty Nearby Listings function that will show the user all the listings close by.





Every page includes a Friends & Family section that allows a user to invite someone to your website and create an account, which means another lead for you. They can leave a reaction to further organize their home search and they can leave a comment internally to themselves for later that their search party member can also see or send an agent visible comment that prompts a new message notification to the assigned agent.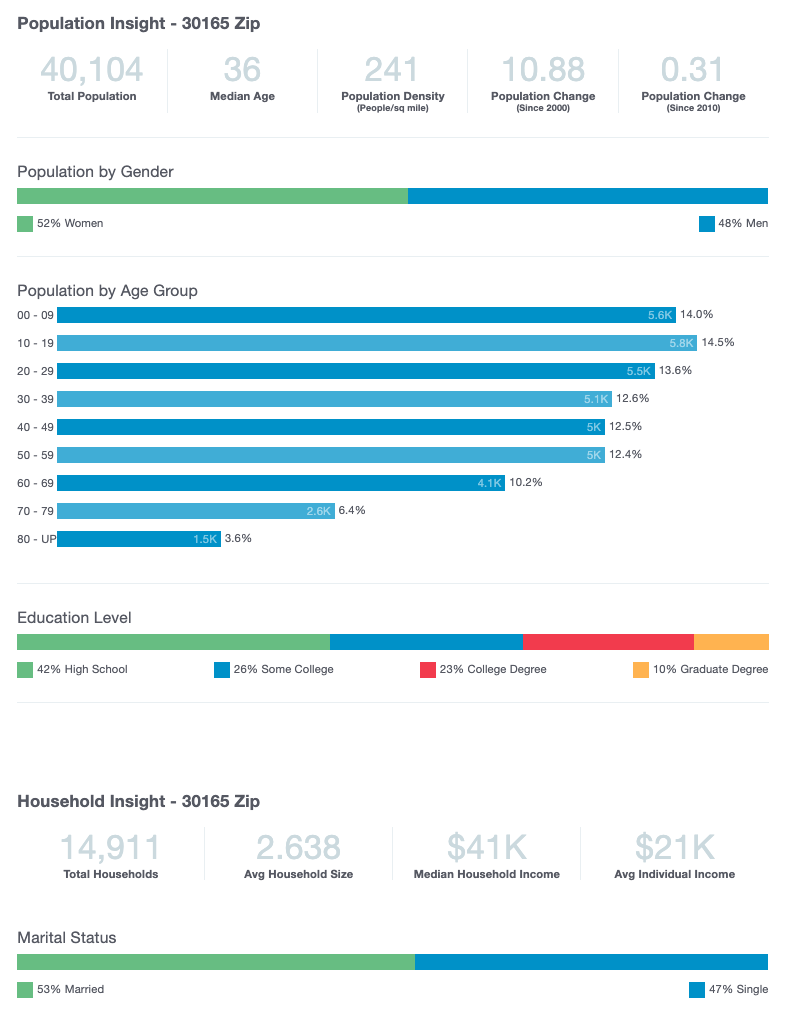 Premium plan users have access to additional census information provided by Attom Data Solutions. Users can view things like the insights on population, household, education level, employment, and commute. All information is based around the zipcode of the property. Premium users also have the option to restrict this information by requiring the user to sign up and create an account in order to see this data. Nice!




Showcase IDX takes care of all the compliance requirements for you by including the MLS disclaimer, the logo, and any copyright information or policies that are required by the MLS. We also display the listing firm and when the data was last updated so you can feel confident that your data is always up to date, that you aren't breaking any MLS rules and regulations, and that you're getting the most accurate information fed into your website. Less work for you and more trust instilled in your business.

As we continue to grow and as the real estate industry changes, we will continue to iterate on our listing page, adding more features and customization options to help you benefit from using our leading IDX software for your business.